The treatment of coxarthrosis according to Bubnovsky consists in treating the disease with special exercises, individually selected for each patient. Before starting treatment, a person is introduced to their principles. The method is based on the concept of "kinesthesia", or a sense of position in space and the movement of one's own body. The patient is taught to remember how he feels during training, after which exercises the pain in the hip joint disappears for a long time and how the amplitude of movements increases.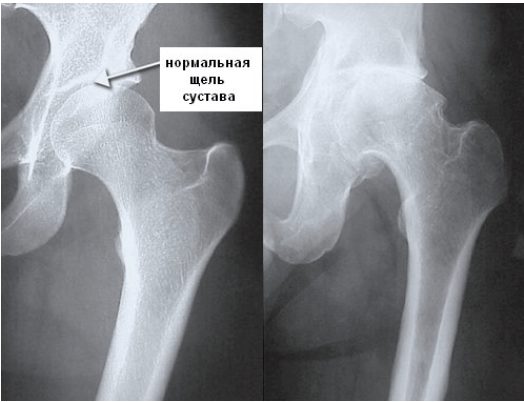 A rehabilitation specialist provides not only medical, but also psychological assistance. It is necessary for every patient, since the treatment of any arthrosis takes a lot of time.
The content of the article
Basic principles of therapy
Coxarthrosis is still considered to be an incurable disease. So far, preparations have not been synthesized with the help of which it is possible to restore destroyed cartilage tissues: a disease begins to develop from their damage. Then, ligaments, tendons, bones, soft tissue periarticular structures are gradually involved in the pathological process. They wear out, thin out, lose their functional activity. The main goal of the treatment of coxarthrosis is to suspend, prevent the progression of pathology at any stage. For this, various methods are used:
course administration of pharmacological preparations;
conducting physiotherapeutic procedures;
following a sparing diet low in salt and animal fats;
physical therapy and gymnastics classes;
conducting surgical operations.
Most of these methods are aimed at improving blood circulation and microcirculation in the tissues of the hip joint affected by arthrosis. They receive nutrients and biologically active substances, molecular oxygen. The spread of pathological processes slows down and then stops.
Doctor of Medical Sciences S. M. Bubnovsky developed his own method of treating coxarthrosis. It is to improve blood circulation not by taking a large number of drugs that are dangerous for their serious side effects. Admission to the articulation of beneficial substances occurs during certain exercises.
Daily training provides a clinical effect incomparable with the continuous long-term use of drugs:
pain disappears not only when walking, but also at rest;
the severity of morning swelling of the joint and stiffness of movements decreases;
increased range of motion in the hip joint;
posture improves, gait becomes firmer and more confident;
painful spasms of the muscles located near the damaged joint disappear.
A patient who is diagnosed with coxarthrosis of any degree is forced to wear orthopedic devices – rigid and semi-rigid orthoses, elastic bandages. Dr. Bubnovsky proposes to strengthen the muscle corset not in an artificial, but in a natural way. With regular exercise, the recovery processes in the musculoskeletal system are activated. Muscles become stronger, ligaments and tendons – elastic, but strong.
Even "neglected" joint problems can be cured at home! Just remember to smear it once a day.
With coxarthrosis, a person is limited in movement, because they become a source of pain. Its intensity decreases with the strengthening of the striated muscles. After the treatment of coxarthrosis according to the Bubnovsky method, the patient begins to move more confidently, gradually returns to the usual lifestyle. And this is important for the psychological comfort of the patient. The realization that arthrosis of the hip joint is an incurable pathology provokes neurological disorders and depressive states. Doctors often include in therapeutic regimens:
Performing exercises according to the method of Dr. Bubnovsky helps not only to eliminate stiffness of movements. A person begins to understand that it is possible to fight a disease and even defeat it.
With coxarthrosis of the last severity, surgery is indispensable. In medical centers of Bubnovsky, patients are physically and psychologically prepared for endoprosthetics, and after surgery they help to recover more quickly.
Indications and contraindications for training
In the medical centers of Dr. Bubnovsky, classes are conducted using special devices developed by him. To assess the condition, the patient is shown instrumental and laboratory diagnostic tests. Based on the results obtained, a lesson schedule is drawn up, exercises are selected individually. Full training is possible only in a clinic under the supervision of rehabilitation doctors. They help improve the condition of all patients:
women during pregnancy and breastfeeding;
the elderly and the elderly;
children;
patients with coxarthrosis of 1, 2 and 3 severity.
Indications for the treatment of arthrosis of the hip joint according to Bubnovsky are pathologies that provoked it, as well as developed complications. These are all forms of arthritis, osteochondrosis of various localization, gout, endocrine disorders, metabolic disorders and a rather specific cause of coxarthrosis – flat feet. Regular exercises help to eliminate the consequences of injuries preceding the development of arthrosis (fractures, dislocations, subluxations, ligaments and tendons ruptures).
The treatment of coxarthrosis according to the Bubnovsky method is not carried out if there is any inflammatory process in the body – a relapse of arthritis or arthrosis, synovitis. Contraindication to therapy also becomes ankylosis – partial or complete jointing of the joint space, which is characterized by immobilization of the leg.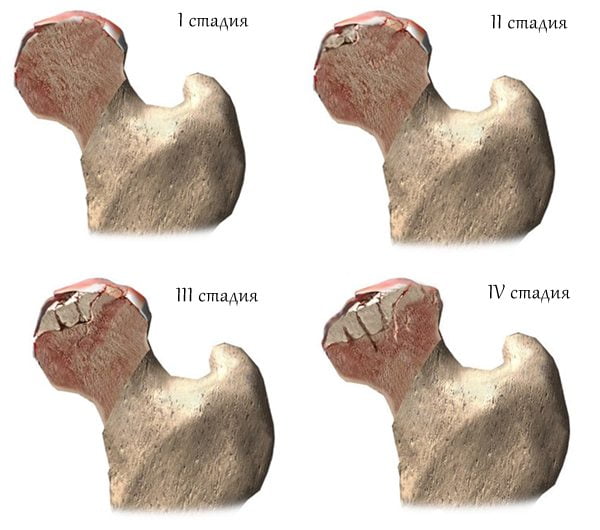 Complex of exercises
The most therapeutically effective exercises that are held in the clinic under the supervision of a physical therapy doctor. But Dr. Bubnovsky developed a set of exercises for training at home. At the initial stage, you should do no more than 15-20 minutes, and then gradually increase the duration of the training. What exercises will help to defeat arthrosis of the hip joint:
lie on your back and bend your knees, take turns to bend and unbend your legs;
lying on your back, first raise your right, then left leg;
roll over on your stomach and alternately raise your legs 15-20 cm above the floor;
sit on a stool, raise straightened legs, lingering in this position for 3 minutes;
in a standing position, lean on the back of the chair and do swing legs.
When performing exercises, only weak painful sensations are allowed. Excessively active training can accelerate the destruction of TBS hyaline cartilage.
Dr. Bubnovsky warns that kinesiotherapy is most effective at the initial stage of the disease, when the body has not yet suffered from large pharmacological loads. He noticed that recovery comes much faster if a person does not drown out not too intense pain with pills. The patient learns to prevent their occurrence by strengthening muscles, ligaments and tendons.
Shishkevich Vladimir, orthopedic and traumatologist, project editor-in-chief ExpertNews.

I have been treating joints for many years. I can say with confidence that the joints are always treatable, even in the very ripe old age.

Hondrostrong is an innovative drug that is created to combat joint diseases. It helps with arthritis, arthrosis and other diseases. Thanks to the use of cream, joint mobility quickly returns. Damaged cartilage tissue is regenerated, which prevents the further development of the problem.

Our medical center was the first to receive certified access to the latest drug for osteochondrosis and joint pain - Hondrostrong. I confess to you when I heard about it for the first time, I just laughed, because I did not believe in its high efficiency.

But I was amazed when we completed testing: 4567 people were completely cured of diseases of the organs of the musculoskeletal system, and this is more than 94% of all subjects. 5.6% felt significant improvement, and only 0.4% did not notice any improvement.

Hondrostrong cream allows you to forget about back and joint pain in the shortest possible time, literally from 4 days, and even very difficult cases can be cured within a couple of months. In addition, the manufacturer of this product is now offering a 50% discount of the full cost of Hondrostrong cream.