Nonsteroidal anti-inflammatory drugs are used to treat joints of large and small, as well as ligaments. The diseases accompany edema, pain and hyperthermia. At the same time, prostaglandins are formed in the body – substances that activate the production of hormones in the blood. As a result of the effect on blood vessels, body temperature rises, and inflammatory reactions intensify, which leads to arthritis, osteochondrosis and other unpleasant diseases.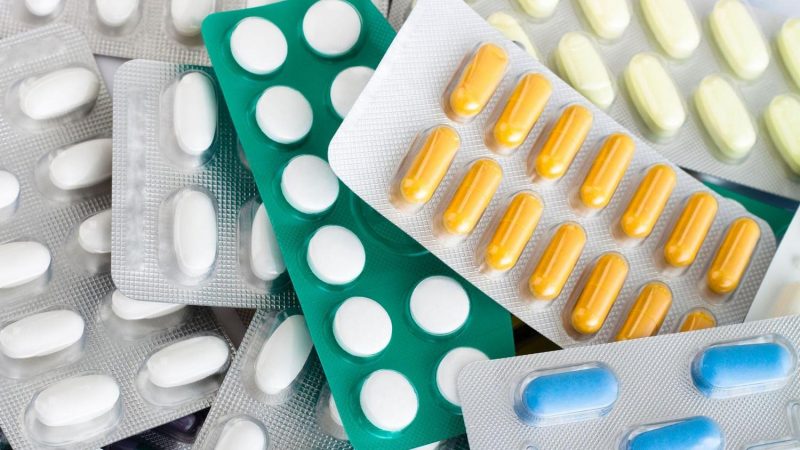 The cyclooxygenase (COX) enzyme is blocked by the non-hormonal action of NSAIDs. Swelling and redness are reduced, the temperature returns to normal, inflammation is on the decline.
NSAIDs have a positive effect on diseases:
relieve inflammation;
possess analgesic properties;
effectively lower the temperature;
have an antiaggregatory effect – eliminate platelet adhesion.
Do not forget that medications – immunosuppressants, help in the treatment of rheumatism, but have a depressing effect on the immune system as a whole.
Classification of drugs
It is worth noting that the COX is divided into two types. The first produces prostaglandin, which protects the mucous membrane of the stomach and intestines from damage. And the second connects prostaglandins that increase the temperature.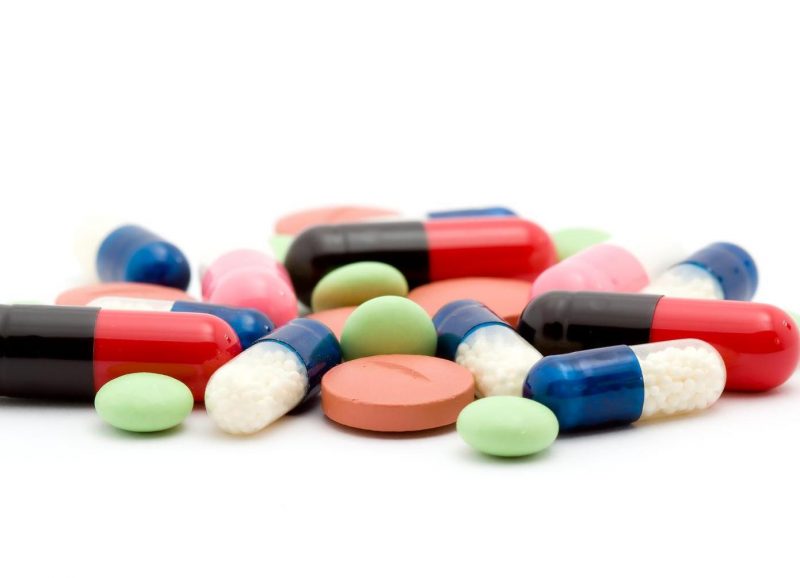 Therefore, drugs are usually differentiated into two parts:
selective (they inhibit COX2);
non-selective.
The latter, in turn, are also grouped. Some affect equally on both COX, others on COX1.
The former are prescribed for acute respiratory viral infections, after operations, for injuries, infections, others save from rheumatism and painful joints, have anti-inflammatory properties.
Indications for the use of NSAIDs for the treatment of joints
Anti-inflammatory drugs are safe for short-term use and the absence of contraindications.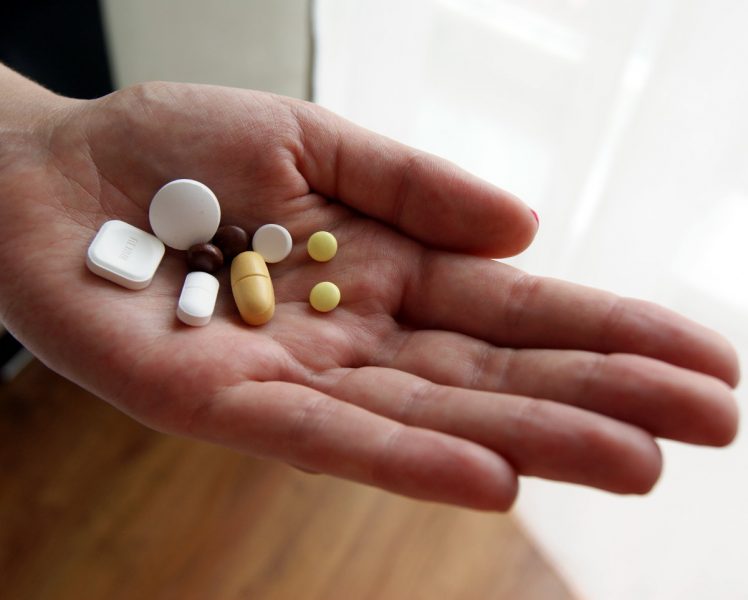 Medicines are used in chronic and acute inflammatory processes:
migraine;
trauma;
arthritis, rheumatism, ankylosing spondylitis;
toothache;
gout;
renal and hepatic colic;
inflammatory diseases of the spine, muscles, musculoskeletal system, joints and bones;
sciatica, sciatica, neuralgia;
painful critical days;
infection;
metastases in cancer.
List of non-stero >
In practice, more than a hundred years. Assign to fight ARVI, relieve headache. Together with other substances used for the treatment of osteoarthritis. But in acute inflammation, aspirin is replaced with more powerful medications.
Diclofenac.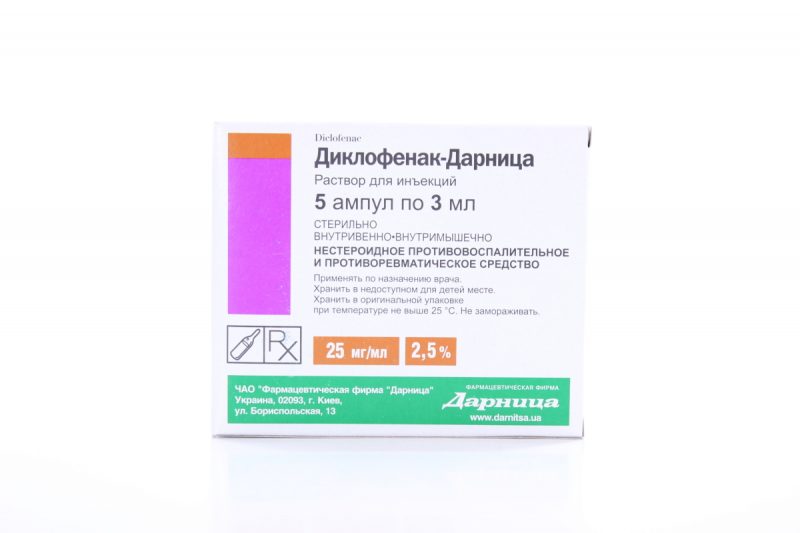 Exists in tablets, suppositories, gel and injection. A popular pain medication is absorbed within twenty minutes and understands fever.
Ibuprofen.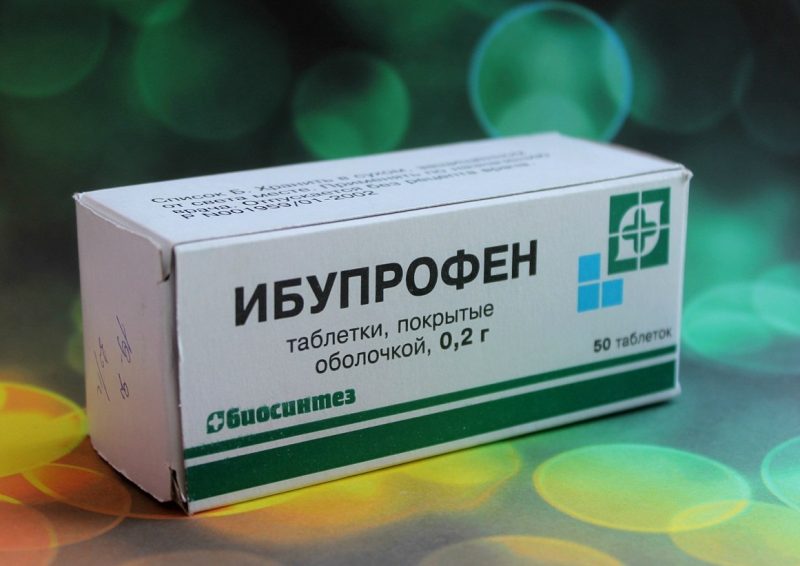 Release form – candles, tablets. It is easily transported, has a low price tag. It is prescribed for neuralgia, bursitis, hematomas, sprains, flu, acute respiratory viral infections, rheumatoid arthritis, gout, ankylosing spondylitis, osteoarthritis, and febrile conditions. Ibuprofen has many analogues in different price categories.
Nimesul >
When using it, the temperature normalizes, the body becomes mobile due to anesthesia. The ointment is applied to the arthritis site. There is a slight redness, so the effect of the drug is manifested.
Indomethacin is one of the strongest drugs with an analgesic effect.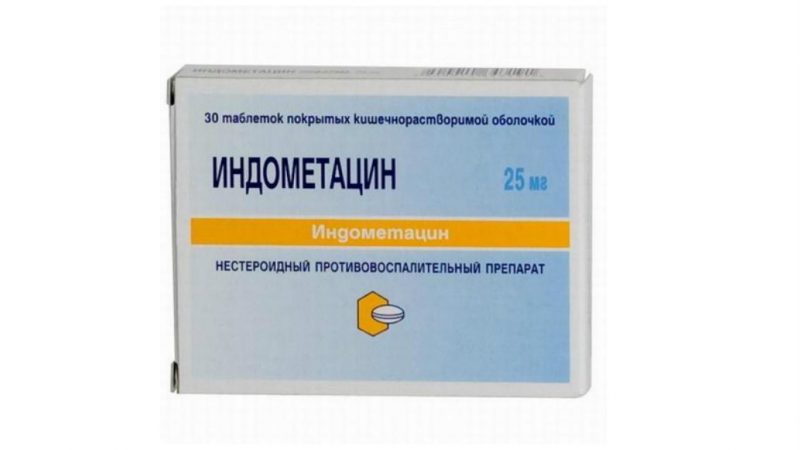 Let out in the form of ointment, suppositories, tablets. Although the medication is cheap, this does not prevent it from acting wonderfully on arthritic and arthritic joints. Before use, a doctor's consultation is required due to an impressive list of side effects.
Meloxicam belongs to the NSA >
Available in tablets and in solution for intramuscular administration. Pharmacological action – analgesic anti-inflammatory with antipyretic effect. Indicated for symptomatic therapy that reduces pain and inflammation. It treats osteoarthritis, rheumatoid arthritis, ankylosing spondylitis. Use meloxicam under the supervision of a specialist is allowed even for several years. Long-term exposure allows you to take one tablet per day. It is possible to purchase a substance under various names – Movalis, Melbek, Melox, Arthrosan, Mesipol, Mataren, etc.
Some drugs under the strict supervision of a doctor are allowed to be taken by pregnant women in case of vital need, in no case in the third trimester.
The doctor may prescribe:
diclofenac;
ibuprofen;
aspirin;
ketorolac;
indomethacin;
naproxen.
Drinking medicine alone is prohibited.
New generation NSAIDs for joint treatment
Medical technology does not stand still. Every day, hundreds of scientists are trying to develop the latest pills and modernize time-tested. Not spared and non-steroidal anti-inflammatory drugs. New generation drugs act more selectively and thoroughly suppress inflammation. The most important thing here is the absence of a serious effect on the gastrointestinal tract and cartilage.
Shishkevich Vladimir, orthopedic and traumatologist, project editor-in-chief ExpertNews.

I have been treating joints for many years. I can say with confidence that the joints are always treatable, even in the very ripe old age.

Hondrostrong is an innovative drug that is created to combat joint diseases. It helps with arthritis, arthrosis and other diseases. Thanks to the use of cream, joint mobility quickly returns. Damaged cartilage tissue is regenerated, which prevents the further development of the problem.

Our medical center was the first to receive certified access to the latest drug for osteochondrosis and joint pain - Hondrostrong. I confess to you when I heard about it for the first time, I just laughed, because I did not believe in its high efficiency.

But I was amazed when we completed testing: 4567 people were completely cured of diseases of the organs of the musculoskeletal system, and this is more than 94% of all subjects. 5.6% felt significant improvement, and only 0.4% did not notice any improvement.

Hondrostrong cream allows you to forget about back and joint pain in the shortest possible time, literally from 4 days, and even very difficult cases can be cured within a couple of months. In addition, the manufacturer of this product is now offering a 50% discount of the full cost of Hondrostrong cream.
List of next-generation non-steroidal anti-inflammatory drugs
Among the useful "drugs", Movalis with the active substance in the form of meloxicam has become the most effective. With arthrosis, a real lifesaver. Long-term use practically does not affect the work of the stomach and intestines. Analogs work in the same field – Melbek, Mesipol, Mirloks.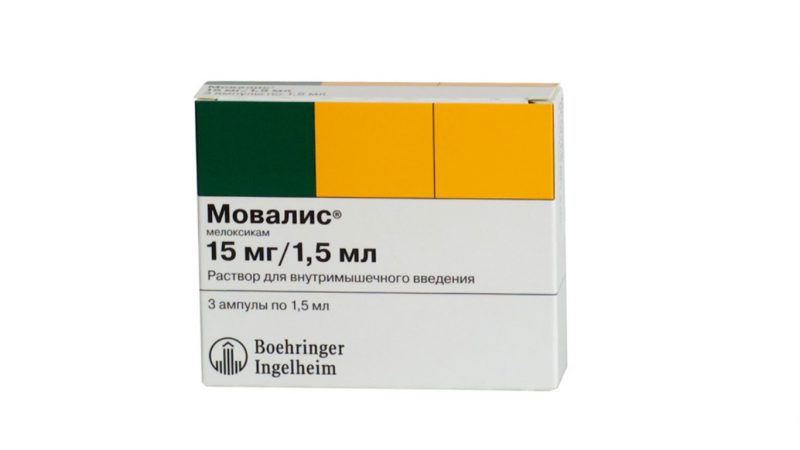 Xefocam medication has the ability to stretch the effects of panacea, so that patients do not feel pain for about twelve hours. Most importantly, Xefokam is not addictive, and the ability to quench pain is comparable to morphine. However, the high cost does not allow anyone to buy the drug in the medicine cabinet. It is available on prescription.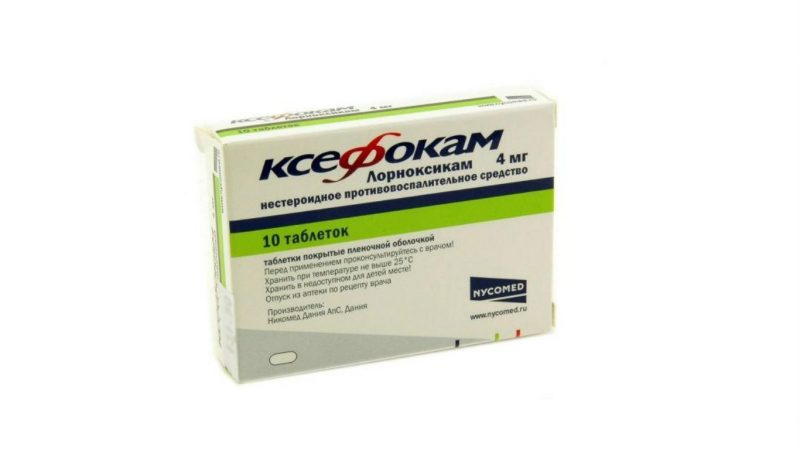 The antioxidant Nimesulide blocks the action of substances that break down collagen and cartilage. Arthrosis of the joints can be treated, the pain becomes dull, the inflammation subsides. Sold in granules for solution, tablets, in the form of a gel.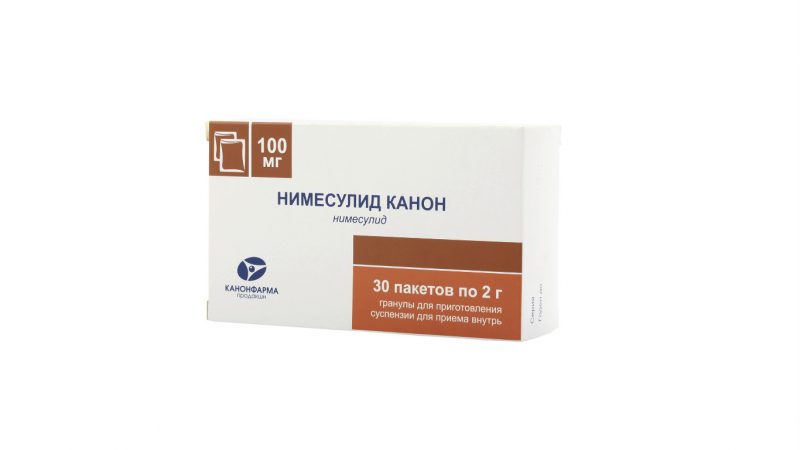 Celecoxib was originally called Celebrex. Release form – 200 and 100 mg capsules. A pronounced struggle with arthrosis arthritis does not affect the work of the digestive tract, the mucosa remains normal.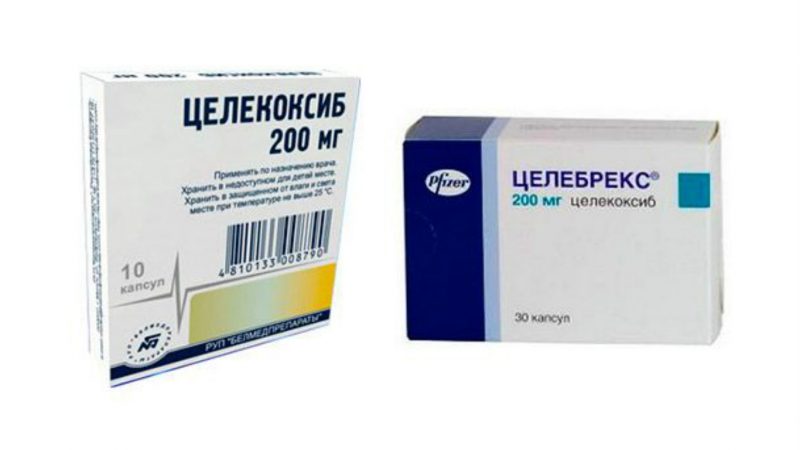 Etoricoxib is familiar under the brand name Arcoxia. Receiving up to 150 mg per day does not affect the functioning of the intestines and stomach. The average dose for arthrosis is approximately 30-60 mg per day.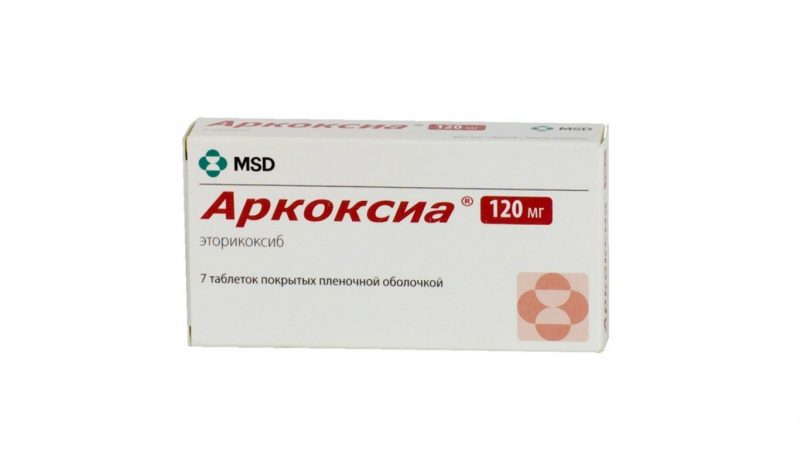 The cost of medicines varies. On the advice of a doctor, a patient can buy a more expensive drug or its analogue, in accordance with contraindications and side effects. Remedies stop unbearable pain and eliminate inflammation. After their administration, another treatment should be prescribed.
General rules of use
Taking an independent drug guide is not worth it. Turning to a specialist will help you understand the methods and rules of treatment. To do this, you need to prepare all extracts about previous or concomitant diseases and take tests so that the doctor selects the right treatment.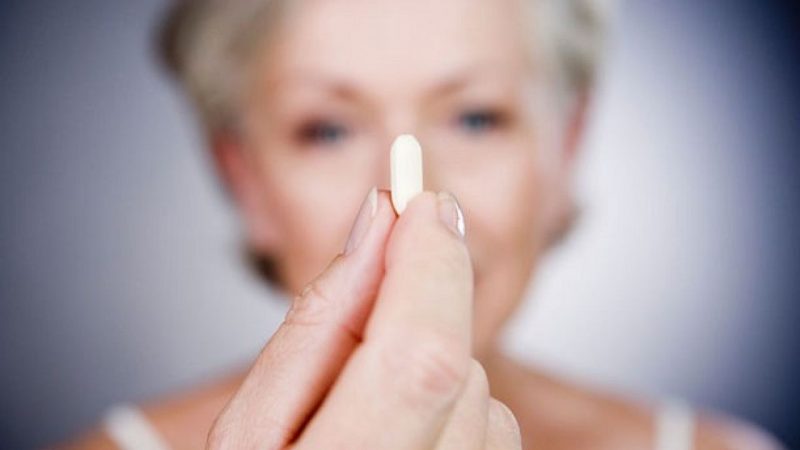 Tablets are taken immediately after a meal, washed down with half a glass of water or non-skim milk to assimilate and protect the digestive tract from harmful effects. In parallel, bifidobacteria should be taken.
If long-term use is planned, then start with a minimum dose, gradually increasing the amount.
Joint treatment with the best non-steroidal anti-inflammatory drugs
Joint pain is painful and unbearable, it prevents a person from living normally. Many people experience how hard it is to endure this phenomenon. If this problem has touched you too, then non-steroidal anti-inflammatory drugs for the treatment of joints will come to the rescue. Soon you will know which ones are really capable of relieving painful sensations.
What are non-steroidal anti-inflammatory drugs
For short, these drugs are called NSAIDs. With them, the drug treatment of arthrosis begins. Anti-inflammatory drugs are called non-steroidal because they lack hormones. They are safer for the body and give a minimum of side effects. There are selective agents that act directly on the site of inflammation, and non-selective, which also affect the digestive tract. Use the first is preferable.
NSAID joint treatment
Funds must be prescribed by a doctor, based on the intensity of the pain and the manifestation of other symptoms. Diagnoses in which NSAIDs help:
infectious, aseptic, autoimmune, gouty, or rheumatoid arthritis;
arthrosis, osteoarthritis, deforming osteoarthrosis;
osteochondrosis;
rheumatoid arthropathies: psoriasis, ankylosing spondylitis, Reiter's syndrome;
bone tumors, metastases;
pain after surgery, trauma.
Anti-inflammatory drugs for joints
The assortment has pharmacological agents in the form of:
tablets;
intramuscular injections;
injections into the joint itself;
patches;
candles;
creams, ointments.
In severe forms of joint diseases and a deterioration in the patient's well-being, the doctor usually prescribes stronger drugs. They help fast. It's about injections in the joint. Such drugs do not spoil the gastrointestinal tract. In milder forms of the disease, the specialist prescribes the administration of tablets, intramuscular injections. The use of creams and ointments is always recommended, as an addition to the complex of basic therapy.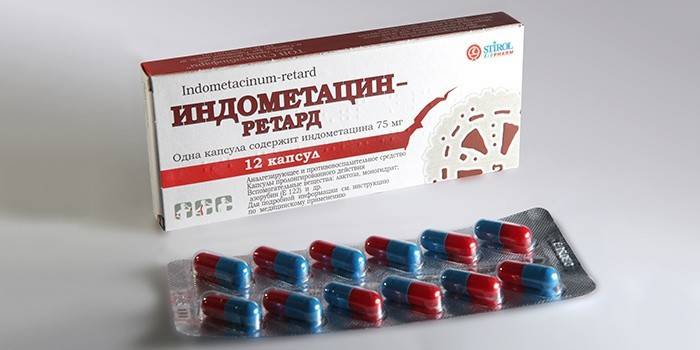 Pills
There are such effective NSAIDs (funds):
"Indomethacin" (another name is "Metindol"). Tablets for joint pain relieve inflammation, have an antipyretic effect. The drug is drunk twice or thrice a day, 0,25-0,5 g.
Etodolac (Etol Fort). Available in capsules. It quickly anesthetizes. It acts on the focus of inflammation. It should be drunk one tablet 1-3 times after a meal.
"Aceclofenac" ("Aertal", "Diclotol", "Zerodol"). Diclofenac analog. The drug is taken on a tablet twice a day. The medicine often causes s >
Joint ointments
With ibuprofen (Dolgit, Nurofen). Anti-inflammatory and analgesic ointment for joints with such a main component will help those with arthritis and trauma. Acts very fast.
With diclofenac (Voltaren, Diklak, Diklofenak, Diklovit). Such medicinal ointments warm up, relieve pain and block inflammatory processes. Quickly help those who are difficult to move.
With ketoprofen (Ketonal, Fastum, Ketoprofen Vramed). Prevent blood clots. If the ointments are used for too long, a rash may appear on the body.
With indomethacin (Indomethacin Sofarma, Indovazin). They act similarly to ketoprofen-based drugs, but less intensively. They warm well, help with rheumato >
Injections
Allocate such NSAIDs for injection:
Diclofenac. Relieves inflammation, pain, is prescribed for severe diseases. Intramuscularly administered 0,75 g of the drug once or twice a day.
Tenoxicam (Texamen L). Soluble powder for injection. 2 ml per day is prescribed for mild pain syndrome. The dose is doubled and a five-day course is prescribed for gouty arthritis.
"Lornoxicam" ("Larfix", "Lorakam"). 8 mg of the drug is injected into the muscle or vein once or twice a day.
New generation anti-inflammatory non-steroid drugs
More modern, and therefore more effective means:
Movalis (Mirlox, Arthrosan). A very effective drug, manufactured in tablets, solution for injections, candles. Virtually no side effects. For injections use 1-2 ml of solution per day. Tablets are taken at 7,5 mg once or twice a day.
"Celecoxib." It has no fatal effect on the stomach. Take one or two tablets per day, but not more than 0,4 g of the drug per day.
Arcoxia. The drug is in tablets. Dosage is prescribed depending on the severity of the disease.
"Nimesulide." Available in tablets, dilution bags, in gel form. The dose is determined by the doctor, as are the rules for admission.
Contraindications and side effects
The use of a group of non-steroidal anti-inflammatory drugs for the treatment of joints is prohibited with:
component intolerance;
an ulcer;
diseases of the liver, kidneys;
pregnancy and lactation;
anemia, high blood pressure;
heart disease
infections.
When taking medication, the following side effects may occur:
digestive system disorders;
swelling;
pressure increase;
impaired blood clotting;
bleeding from the nose;
impaired kidney function;
nausea;
allergy.
Nonsteroidal anti-inflammatory drugs (NSAIDs) for the treatment of joints
Inflammation of the joints and surrounding soft tissues is a frequent companion of disorders of the musculoskeletal system. Conservative drug treatment of pathologies is aimed at relieving pain, restoring cartilage functions and preventing its further destruction. Doctors prescribe non-steroidal anti-inflammatory drugs for the treatment of joints at all stages of the disease.
Characteristics and classification of NSAIDs
Nonsteroidal anti-inflammatory drugs (NSAIDs) are cyclooxygenase blockers, a group of enzymes responsible for the development of symptoms of pain and inflammation. Medicines have a pronounced analgesic and anti-inflammatory effect, but, unlike glucocorticoids, have fewer side effects.
The following groups of NSAIDs are distinguished. By chemical composition:
Acidic – the main active ingredient are derivatives of organic acids (salicylic, indoleacetic, pheniacetic, propionic);
Non-acidic – alkanones or sulfonamides are used as the active component.
According to the mechanism of action:
Non-selective – inhibit all types of cyclooxygenase;
Selective – selectively inhibit only cyclooxygenase-2, thereby reducing the likelihood of development of pathologies from the digestive system.
By release form:
Drugs for oral administration (tablets, granules, capsules);
Solutions for intramuscular injection;
Medicines for external use.
NSAIDs
The following is a list of the main non-steroid medications for the treatment of joints located by the strength of anti-inflammatory action:
Indomethacin (Metindol, Indocollyr);
Diclofenac (Diclovit, Ortofen);
Piroxicam (Final Gel);
Ketoprofen (Flamax, Flexen);
Naproxen (Apranax, Sanaprox);
Ibuprofen (Dolgit, Faspik, Nurofen);
Aspirin and its derivatives.
Nonsteroidal anti-inflammatory drugs are most effective for mild to moderate joint damage. In case of persistent pain, glucocorticoids are injected into the synovial cavity. In case of serious irreversible damage to the joint, surgical intervention is indicated.
Indications for use of NSAIDs
In orthopedic practice, the main indications for taking NSAIDs are:
Rheumatic pathologies (rheumato >
Treatment Scheme
All anti-inflammatory and analgesic preparations for the joints must be used strictly as prescribed by the orthopedist or rheumatologist. The duration and treatment regimen are developed individually, taking into account the age of the patient, the clinical picture, the presence of concomitant diseases.
NSAIDs for oral administration:
Indomethacin. One tablet contains 25 mg of the active substance. Use one unit of the drug up to three times a day for 5-10 days. With insufficient effectiveness of anti-inflammatory therapy, an increase in the daily dose to 75-100 mg as prescribed by a specialist is allowed. The cost of one package is 60-250 rubles, depending on the dosage and number of tablets;
Diclofenac. Each tablet contains 50 or 100 mg of diclofenac sodium. Use 50 mg of the drug three times a day. The average price is 15-50 rubles, depending on the dosage;
Piroxicam. The drug is available in the form of capsules and tablets containing 10 or 20 mg of the active substance. With arthrosis and rheumatoid arthritis, you need to drink 10-30 mg of analgesic for a long time. In an acute gouty attack, 40 mg of the drug is prescribed once in the first 2 days, then for 4-6 days – 20 mg twice a day. The cost of packaging the drug in capsules is 50-60 rubles, in tablet form – 85-100 rubles;
Ketoprofen. One tablet contains 100 mg of active ingredient. Drink one unit of the drug twice a day. The average price for a package is 130-160 rubles;
Nimesulide. Each tablet contains 100 mg of active ingredient. For diseases of the musculoskeletal system, it is necessary to drink up to 200 mg of the drug per day. The cost of one package is 65-80 rubles;
Ibuprofen. An anti-inflammatory drug is available in tablets containing 0,2 g of active ingredient. Adult patients are prescribed up to 0,6 g of medication three times a day. The price is 25-95 rubles, depending on the volume of packaging;
Arcoxia. The drug of the latest generation is available in tablets of 60, 90 and 120 mg. Dosage is set individually. When using a product containing 120 mg of the active component, the duration of treatment should not exceed 8 days. The average cost is 300-600 rubles, depending on the dosage and packaging volume.
In order to reduce the risk of complications from the gastrointestinal tract, one should drink preparations with a large amount of still water or milk and at the same time take antacids.
For joint diseases, NSAIDs are prescribed as short a course as possible. If 5-7 days after the start of treatment with non-steroidal anti-inflammatory drugs there is no marked improvement, a change in the treatment regimen or the appointment of another group of medications is required.
For relapses of arthritis, I use Diclofenac in tablet form as the main drug. The drug quickly anesthetizes, relieves the symptoms of joint inflammation and improves the general condition.
Maria, 47 years old, St. Petersburg.
NSAIDs for topical use
Most often, local non-steroidal anti-inflammatory drugs are used to treat joints of the legs and other large joints. Ointments, gels and creams are effective for diseases and injuries of joints with mild symptoms, as well as in the postoperative period. The average price is 150-400 rubles, depending on the active substance and the amount of packaging. The most popular products for external use are:
Nurofen, Dolgit – based on ibuprofen;
Diclovit, Voltaren, – with diclofenac;
Fastum, Ketonal – with ketoprofen;
Final gel – based on piroxicam;
Indovazinum – with indomethacin.
All non-steroidal ointments for the treatment of joints are evenly distributed with a thin layer over the affected areas of the body and rubbed lightly. A single dosage is 2-5 g, the frequency of use is up to 4 times a day. The duration of treatment should not exceed 2 weeks.
To eliminate moderate pain with knee arthrosis, I use local anti-inflammatory drugs Voltaren and Finalgel. Both drugs effectively relieve swelling and discomfort in the joint, are well absorbed and do not cause peeling of the skin.
Evgeny Mikhailovich, 65 years old, Samara.
Solutions for injection
NSAIDs are usually prescribed for severe pain, when funds for oral administration or local use are not effective enough. Most often used Diclofenac, Ibuprofen or their analogues. Injections of a non-steroidal anti-inflammatory drug for joint pain are administered intramuscularly, the standard course of treatment is 8 days.
Contraindications
The following contraindications to joint therapy with non-steroidal anti-inflammatory drugs are distinguished:
Excessive sensitivity to the drug;
Diseases of the digestive tract (especially when using NSAIDs inside);
Hematopoiesis, bleeding tendency;
Severe pathologies of internal organs, heart, blood vessels;
Childhood;
Pregnancy and natural feeding.
Any anti-inflammatory drug prescribed by your doctor should be used with caution in case of asthma, diseases of the genitourinary system, in old age and after surgery.
Side effects and overdose of NSAIDs
The following side effects are noted during treatment of NSAID joints:
Discomfort and pain in the abdomen, nausea;
Stool disorder (constipation, diarrhea), increased gas formation;
Allergic reactions of a different nature;
Headache, anxiety, nervousness, sleep disturbances;
Tachycardia, jumps in blood pressure;
Rapid urination;
Increased sweating, thirst, chills.
When using local NSAIDs, rashes, dryness and peeling of the skin in the area of ​​contact with the drug are often diagnosed. Exceeding the therapeutic dose increases the risk of occurrence and the intensity of side effects. Treatment for an overdose is symptomatic.
Non-steroidal anti-inflammatory drugs are the first choice for joint diseases accompanied by pain and swelling. Medicines are most effective in the early stages of pathology.
The mechanism of action of non-steroidal anti-inflammatory drugs, indications for the treatment of joints, contraindications
Anti-inflammatory drugs – chemicals that are used in clinical practice for the symptomatic treatment of inflammatory diseases. In the article, we will analyze non-steroidal anti-inflammatory drugs for the treatment of joints.
Attention! In the anatomical-therapeutic-chemical (ATX) classification, NSAIDs are indicated by the code M02AA.
How do NSAIDs work: list and names of drug groups
NSAIDs inhibit cyclooxygenase (COX-1, COX-2), which is involved in the synthesis of prostaglandins – pain mediators. The drug of first choice is Paracetamol.
List of the most effective drugs:
Medications help relieve pain, inflammation and reduce body temperature. NSAIDs are used to treat joint diseases that are accompanied by pain and severe inflammation.
Salicylates
Aspirin and other salicylates are rapidly absorbed into the stomach and duodenum. Drugs are poorly absorbed by rectal administration than by oral administration. Aspirin is usually available in the form of an enteric-coated tablet to reduce gastrointestinal irritation.
Bioavailability is very high. The drugs bind to plasma proteins by 80-90% (with albumin) and are distributed in all body tissues. They are actively transported into the cerebrospinal fluid and easily cross the placental barrier.
Aspirin
Salicylates are metabolized in the endoplasmic reticulum and by mitochondria in the liver. Long-term treatment causes increased enzyme activity, which reduces the level of the drug in plasma. Drugs are excreted in the urine in the form of free salicylic acid (10%), salicylic acid (75%), glucuronide ester (10%) or gentis acid (less than 1%).
The half-life of aspirin is 15-20 minutes, and salicylates – 2-3 hours at low doses and 12 hours at normal anti-inflammatory doses.
Paraaminophenols
Acetaminophen (or Paracetamol) is not an NSAID in the classical sense, as it does not have anti-inflammatory properties. It is rapidly and almost completely absorbed through the digestive tract and has a bioavailability of about 100% (from 75 to 90% in the case of other paraminophenols). The rate of absorption depends primarily on the rate of emptying of the stomach. The maximum plasma content is reached after 30-90 minutes. It is well absorbed rectally, although more slowly than in the upper gastrointestinal tract. Its binding to plasma proteins is variable, but at toxic concentrations they are fixed at a level of from 20 to 50%.
Paracetamol
95% of the drug is metabolized in the liver. The excretion period varies from 2 to 2,5 hours, although it is higher in newborns and in patients with liver failure. After taking a therapeutic dose, 90 to 100% of drug metabolites in urine can be detected in the first 24 hours.
Pyrazolone derivatives
Metamizole is well absorbed by oral administration, reaching a maximum concentration after 70 minutes. It is converted to both 4-methylaminoantipyrine and 4-aminoantipyrine (active metabolites), and 4-formylaminoantipyrine (inactive). The half-life of active metabolites is from 3 to 4 hours, which increases with the age of the patient.
Propiphenazone is well absorbed and reaches a maximum concentration of 30 minutes to 1 hour and has a half-life of 1 to 2 hours.
Phenylbutazone is rapidly and completely absorbed through the digestive tract. 98% of the drug binds to proteins. The half-life is 50-65 hours. One of its metabolites, oxyphenbutazone, also has anti-rheumatic activity.
Propionic acid derivatives
Drugs in this group are completely absorbed in the digestive tract. Food reduces the rate of absorption. With rectal administration, drugs are absorbed slowly and not completely. They bind intensively to albumin (about 99%) at normal plasma concentrations. With cirrhosis, rheumatoid arthritis and in the elderly, the free fraction of the drug increases.
They diffuse well and pass into the synovial fluid, where they reach concentrations from 50 to 70%. In chronic administration, these concentrations are more stable than plasma concentrations. They cross the placenta and reach very low concentrations in breast milk (Naproxen: 1%). Metabolism processes include hydroxylation, demethylation and conjugation. The elimination half-life is from 2 to 4 hours, with the exception of Flurbiprofen (6 hours) and Naproxen (13-14 hours).
Oksikama
Derivatives of oxycams are a new generation of NSAIDs that are often used for arthrosis and arthritis. After oral administration, oxycams are completely absorbed, reaching a maximum plasma concentration after 3,5-6 hours. Antacids and food do not alter the rate or area of ​​absorption. The drugs undergo enterohepatic recirculation, which gives them a long half-life (approximately 50 hours, although it varies greatly from person to person).
They intensively bind to proteins (99%), therefore they have a very small distribution volume. Piroxicam enters the synovia, where it reaches 50% of the plasma concentration, approximately (although after 7-12 days the concentrations are approximately equal in the blood plasma and synovial fluid). The main metabolic transformation is hydroxylation mediated by cytochrome P450 and glucuronidation, so that only 5-10% is excreted unchanged in urine and feces.
Acetic Acid Derivatives
Indomethacin is rapidly absorbed (Cmax – 2 hours) and almost completely (87% after 4 hours) with proteins when administered orally. It is distributed throughout the body, and in synovia reaches a concentration similar to the concentration of blood plasma after 5 hours. It binds to plasma proteins by 90%. Indomethacin undergoes significant bile recycling, which prolongs its half-life.
The drug is metabolized by O-demethylation (50%), N-deacylation and conjugation with glucuronic acid (10%). From 10 to 20% is eliminated unchanged. Its half-life varies (from 1 to 6 hours), possibly due to differences in the enterohepatic circulation of people (children and adults).
Inhibitors of COX-2
After oral administration, selective COX-2 inhibitors (Celecoxib or Rofecoxib) are easily absorbed and almost completely bind to plasma proteins (97,4%). Drugs are metabolized by reductases, producing three inactive metabolites. Most of the drug is excreted in the urine in the form of metabolites, and 14% is excreted in the feces unchanged. The half-life is from 11 to 17 hours.
Anthranilic Acid Derivatives
Maximum plasma concentrations are reached 3 hours after taking meclofenamate and 2-4 hours after taking mefanamic acid. Both drugs have the same half-lives (2 to 4 hours). Mefenamic acid is metabolized in the liver by the CYP2C9 complex.
Half the dose of mefenamic acid is excreted in the urine, mainly in the form of a conjugated 3-hydroxymethyl metabolite or as a 3-carboxyl metabolite and its conjugates. 20% of the product is excreted in feces, especially in the form of an unconjugated 3-carboxyl metabolite.
Others
Nimesulide is rapidly and almost completely absorbed by oral administration. With rectal administration, its bioavailability is 70%. It binds to plasma proteins by 99%. The drug undergoes a pre-system metabolism. The half-life is from one and a half to 5 hours. Nimesulide does not anesthetize as effectively as other NSAIDs, but it can greatly increase blood pressure.
Nimesulide
Indications for the use of NSAIDs for the treatment of joints
Nonsteroid tablets and ointments are used in medicine for the treatment of acute and chronic inflammatory diseases:
rheumatoid arthritis;
coxarthrosis (arthrosis of the hip joint);
finger osteoarthritis;
gonarthrosis (arthrosis of the knee joint);
other arthrosis (brachial, carpal or TMF joints);
arthrosis of the ankle joint;
sprain;
muscle pain in the thigh, hand, lower back, foot, knee, back;
muscle diseases;
osteocondritis of the spine;
polyarthritis;
ankylosing spondylitis;
psoriatic arthritis;
reactive arthritis;
acute gouty attack.
Advice! You can take non-hormonal analgesic (analgesic) drugs (ointments, gels, balms, capsules, creams) only on the recommendation of a doctor.
In rheumatic diseases, painkillers (analgesics) can be taken after consultation with a rheumatologist. Medications of this group can have a negative effect on blood pressure, so you need to take them strictly according to the instructions. If the medications do not have the desired effect or excessive pain occurs, you should consult a doctor. He will pick up an analog. If the ligaments become very inflamed or muscle pain occurs with an increase in body temperature, you need to call an ambulance.
Anti-inflammatory drugs for joints
In the treatment of articular pathologies, the main problem is the fight against the inflammatory process. Non-steroidal anti-inflammatory drugs for the treatment of joints are the main means in solving this problem, at the same time giving a good result and not causing such harm as steroid drugs. However, NSAIDs also have their drawbacks both among contraindications and side effects.
Prescribing medications in the treatment of articular pathologies
Anti-inflammatory drugs are involved at every stage of the entire course of treatment. NSAIDs are the main medications used against inflammation in pain in the joints of the arms and legs. Steroidal anti-inflammatory drugs for the treatment of joints are used for severe forms of diseases, during periods of exacerbations, when non-steroidal drugs are powerless.
The mechanism of action on the body
NSAIDs act on COX receptors. 1st generation medications indiscriminately inhibit COX-1 and COX-2, which affects the damage to the mucosa of the gastrointestinal tract. The second generation of drugs acts exclusively on COX-2, causing significantly less damage to the digestive tract. However, the active substances of these drugs negatively affect the heart and can lead to complications, in addition, they should be used together with anticoagulants. Glucocorticosteroids artificially introduce anti-inflammatory hormones produced by the adrenal glands into the body. A very powerful effect is accompanied by the rapid development of side effects, in particular, cartilage fiber is destroyed.
List of anti-inflammatory drugs for joints
Nonstero >
NSAIDs are effective both for relieving inflammation and for pain relief. They are divided into two groups: COX inhibitors and selective new-generation anti-inflammatory drugs. They have approximately the same effect in strength, but have various contraindications and side effects. Painkillers of the first group have a strong destructive effect on the digestive tract, it is recommended to use after meals, drinking plenty of water. Painkillers are available in the form of tablets, injections, like suppositories, ointments or creams.
Non-selective NSAIDs
List of drugs of the 1st group:
Ibuprofen is a derivative of phenylpropionic ac >
For joint pain, drugs such as selective inhibition of COX-2 are used:
"Meloxicam" medication based on Movalis. It has a prolonged action – 1 tablet per day and good tolerance – can be taken for years.
"Celecoxib" belongs to the coxib group. Effective analgesic and anti-inflammatory for arthritis and arthrosis, good tolerance for the digestive tract.
"Nimesulide" is an effective remedy for inflammation and pain, and also has an antioxidant effect, which inhibits the destruction of cartilage tissue.
Contraindications to taking NSAIDs:
pregnancy and breastfeeding,
childhood,
pathological diseases of the gastrointestinal tract.
It is not recommended to take NSAIDs tablets for joint inflammation for more than a week due to the negative effect on the gastrointestinal tract. Effectively replaced by joint injections and anti-inflammatory ointments with the same active component of NSAIDs.
Hormonal drugs
Medications that relieve almost any joint inflammation. In severe arthritis, they are interchangeable only with expensive biological products. They can be used as enhanced pulse therapy – in overdoses in extreme conditions. Used for short periods, have strong side effects, in particular, the destruction of cartilage and ligaments. Steroid ointments and gels, creams, as well as injections for joints of the knee, shoulder, lower back, pelvis, and, if necessary, in the form of tablets are mainly used. The names of some drugs in this group:
Side effects of corticosteroids:
violation of the metabolism of sodium and water, as a result of swelling,
hypokalemia
hypertension,
the growth of blood sugar, it is possible the acquisition of steroid diabetes,
hypocalcemia and osteoporosis,
deterioration of tissue regeneration,
depression of immunity
decreased blood coagulation.
Brief conclusions
The use of NSAIDs and glucocorticosteroids in the treatment of arthrosis and arthritis should be carried out taking into account their specific effects on the body, both positive and negative. Treatment with such drugs without monitoring and manipulation by the doctor can lead to serious health consequences in general and worsening of the disease in particular.
Joint non-stero >
Nonsteroidal anti-inflammatory drugs (NSAIDs) are a large group of drugs that reduce pain, inflammation, fever and at the same time do not exert undesirable steroid hormones on the patient's body. For joint diseases, the drugs under consideration are used in various forms: in the form of tablets for internal use, in the form of an ointment and gel for external use, in the form of solutions for injection. The choice of a particular dosage form depends on the severity of the inflammatory process, the age and condition of the patient.
Mechanism of action
The mechanism of NSAIDs is to suppress a special enzyme – cyclooxygenase (COX), which is responsible for the formation of inflammation in the tissues of mediators – prostaglandins, thromboxanes, etc. The more these substances are produced, the more pronounced the inflammatory reaction. Under the influence of NSAIDs, the COX enzymatic activity is inhibited, the synthesis of inflammatory mediators is blocked, and the pathological process regresses.
However, there is one important point: cyclooxygenase in the human body is not one, the researchers identified at least three of them. Each of them has its own function. For example, COX-1 is responsible for maintaining the integrity of the mucous ball on the inner surface of the gastrointestinal tract. COX-2 appears only in the foci of inflammation, and COX-3 doctors blame the development of fever and pain. If NSAIDs do not have a selective effect on COX-1 and COX-2, COX-1 is also inhibited, and therefore the patient has problems with the functioning of the stomach and intestines.
Classification
There are various classifications of non-steroidal anti-inflammatory substances, however, from the point of view of the use in the treatment of joint diseases, therapy based on selectivity for COX is important. In accordance with it, all NSAIDs are divided into two groups:
Selective – act selectively on COX-2 (inflammatory). Examples – Nimesul >Among non-selective NSAIDs, there are also drugs that are not used for diseases of the musculoskeletal system, since they have more analgesic and antipyretic effects to the detriment of anti-inflammatory. For example, Aspirin and Ibuprofen, known to everyone. The first in low doses is widely used in cardiology for the prevention of clogged arteries, as an antiplatelet agent, and Ibuprofen is the drug of choice for colds and pain in children.
Unwanted side effects
The main side effects of NSAIDs include:
The ability to provoke the development of ulcers and erosion in the stomach and duodenum.
Dyspeptic disorders. Nausea, heartburn, discomfort in the stomach area may occur.
Spasm of the bronchi.
Toxic effect on the liver and kidneys.
An allergy. It is manifested by itching, rashes, anaphylaxis.
Blood clotting disorder, anemia.
Prolongation of pregnancy. Prostaglandins, the formation of which stops under the influence of NSAIDs, are necessary for the onset of labor, accordingly, if they are not synthesized, childbirth will not begin.
With the correct use of the drugs in question, side effects are rare and have minimal severity.
Contraindications
The use of non-steroidal anti-inflammatory drugs for joint treatment is not advisable in the following conditions:
Individual intolerance. If you previously had an allergy to the drug, you can not take it again, as a serious hypersensitivity reaction may develop.
Any erosive and ulcerative lesions of the digestive tract.
Pregnancy.
Severe kidney and liver disease.
Violations in the hematopoietic system.
Features of joint treatment with non-steroidal anti-inflammatory drugs
Such anti-inflammatory therapy should be prescribed only by a doctor. Treatment usually lasts at least a week, since it is very difficult to eliminate inflammation faster. So that the drugs do not damage the stomach, it is necessary to take them after a meal, be sure to drink plenty of fluids (plain water). If the patient needs long-term treatment with NSAIDs, the doctor may additionally prescribe medications that protect the mucous ball of the wall of the stomach and intestines from damage, for example, proton pump inhibitors.
Doses of non-steroidal anti-inflammatory drugs depend on the severity of the inflammatory process, as well as the condition of the patient. If the patient has impaired renal function or if he is aged, the doctor prescribes the drug in a concentration lower than average, because in these groups of patients metabolism and elimination of drugs are slowed down. The usual dose of NSAIDs for them may be higher than the maximum permissible, which will lead to the development of undesirable side effects.
Popular drugs of the NSAIDs group
Indomethacin. Available in the form of tablets, capsules, ointments, rectal suppositories. It has several medicinal properties: reduces pain, inflammation and fever, inhibits platelet aggregation. For rheumatoid diseases, it is applied orally at 25-50 g up to 3 times a day. With inflammation of joints with severe pain, you can use topically ointments and gels based on Indomethacin several times a day. However, recently, due to the non-selectivity of this drug and the large number of possible side effects, rheumatologists rarely prescribe it to their patients.
Diclofenac. Manufacturers produce on its basis tablets, suppositories, retard capsules (prolonged action), gels and injectable solutions. Diclofenac is rapidly absorbed and penetrates well into the internal environment of the joints. To achieve a good result, doctors prescribe this drug to patients, both for systemic and local use. Doses are selected individually.
Piroxicam. This is another representative of non-selective NSAIDs, therefore, all their side effects are inherent in him, among which the most frequent is a negative effect on the gastrointestinal tract. But, despite this, Piroxicam is widely used in rheumatology, because in addition to anti-inflammatory, it has long-term analgesic effectiveness. Patients can take it orally in the form of tablets and externally in the form of a gel.
Meloxicam is a modern selective NSAID. It has a small number of side effects, practically does not lead to the development of stomach diseases and impaired renal function. Meloxicam is available in various dosage forms, so doctors can choose the most effective and safe treatment regimen for each patient.
Celecoxib. In pharmacies, you can find Celecoxib in the form of capsules with different concentrations of the main component. The main indications for the use of celecoxib are rheumatoid arthritis, osteoarthrosis and ankylosing spondylarthrosis. The duration of treatment with this drug is selected individually, if within 2 weeks there is no effectiveness, doctors cancel it, because, despite its selectivity, prolonged use can lead to the development of various digestive disorders.
To summarize, I would like to note once again that NSAIDs are very effective in inflammatory processes in the joints, however, such therapy should be carried out only as directed by doctors. Uncontrolled use of drugs of this group can adversely affect the state of the gastrointestinal tract, kidneys, liver, and hematopoiesis system. That is, eliminating one disease, you can acquire many others.