Warming ointments for muscles and joints are used for local therapy of pathologies of the musculoskeletal system. They include natural ingredients with pronounced analgesic activity. After applying the ointment to the joint area, pain, swelling, stiffness of movements disappear. Warming preparations do not have a pronounced toxic effect on the body and are convenient for treatment at home. They are inexpensive, affordable, and go well with other medicines.

The content of the article:
The principle of action of drugs
Due to the thermal effect of warming ointments, a variety of biochemical processes are launched. Enzymatic reactions are accelerated, metabolism is activated, arteries, veins and capillaries expand. Increased blood flow leads to oxygen, nutrients and biologically active substances entering the joints. Under the action of heat, the muscles relax, and the extensibility of connective tissue structures increases. How do the active components of warming ointments affect:
after applying ointments to the skin, the ingredients gradually absorb into damaged tissues;
active substances penetrate the membranes of the pain receptor and bind to it;
a blocked receptor does not capture the pain coming from muscle fibers or articular structures;
impaired transmission of nerve impulses from the sensitive nerve endings to the central nervous system.
Warming drugs are combined with non-steroidal anti-inflammatory drugs, muscle relaxants, glucocorticosteroids. This allows you to reduce their dose, minimize the negative effects of the application.
Medicines with a warming effect do not stop the inflammatory process, but stop its spread. Their course application is not able to slow down further destructive-degenerative changes in articular tissues.
Classification and composition
When choosing a warming ointment, it should be borne in mind that it can be a pharmacological drug or a dietary supplement. For medicines, the presence of more than 1-2 active ingredients is not characteristic. They do not inhibit the action of each other, but mutually complement, enhance and prolong the therapeutic effect.
Dietary supplements usually contain a large number of components – from 10 to 15. The composition of drugs from Chinese and Korean manufacturers sometimes includes more than 20 ingredients. Their clinical effectiveness is based on a combination of weak pharmacological actions of herbal extracts, essential and cosmetic oils. Warming preparations are classified as follows:
pharmacological preparations – Viprosal, Finalgon, Apizartron, Kapsikam, Efkamon, Nayatoks, Nikofleks;
dietary supplements – Arthro-Active warming up, 911 with bee venom, Zhivokost with a golden mustache, Comfrey with red pepper, Dikul balm for joint pain.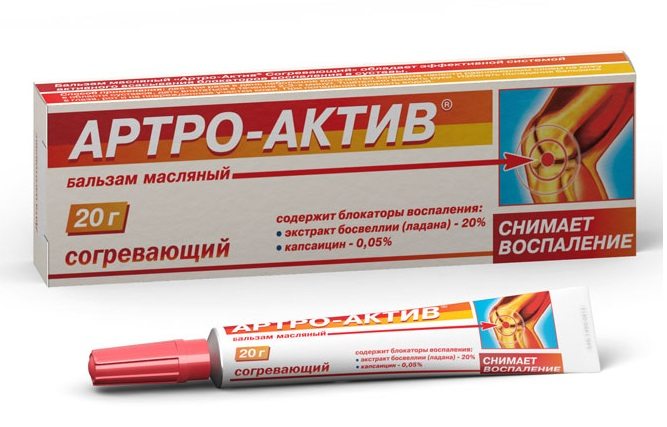 Warming preparations for local application are also divided according to the active ingredients. Viprosal and Nayatoks contain snake venom, and Apizartron contains bee venom. Many of them include an extract of hot red pepper, which has a distracting effect. A similar effect is exerted by external agents with menthol, camphor, turpentine. To improve absorption and increase the warming effect, manufacturers add to the ointment bases essential oils obtained from coniferous trees and shrubs:
Quick transepidermal absorption provide cosmetic oils. They facilitate the penetration of ingredients into subcutaneous fat, muscle, ligaments and synovial fluid. Almond, peach, grape seed, wheat germ oils improve skin condition. Thanks to aseptic effects, they prevent the penetration of pathogenic bacteria into the foci of inflammation.
| | |
| --- | --- |
| Groups of ointments with a warming effect for joints and muscles | Name and price in rubles |
| Pharmacological preparations | Viprosal (270), Finalgon (330), Apizartron (290), Kapsikam (300), Efkamon (220), Nayatoks (250), Nikofleks (320) |
| Biologically active additives | Arthro-Active warming up (110), 911 with bee venom (70), Zhivokost with a golden mustache (145), Comfrey with red pepper (160), Dikul balm for joint pain (230) |
The most effective warming ointments
The best therapeutic effect is characteristic for ointments of the group of pharmacological preparations. They rarely cause the development of local and systemic manifestations. Most often, traumatologists, neuropathologists, rheumatologists prescribe such warming agents to patients:
Nikoflex. The combination preparation contains hot pepper extract and ethylene glycol salicylate. It has a locally irritating, resolving edema, analgesic effect;
Vyprosal. Contains camphor, salicylic ac >
Nayatoks ointment from a Vietnamese manufacturer contains methyl salicylate, camphor, eucalyptus oil, dry cobra venom. Such a multicomponent composition provides its anti-inflammatory, analgesic, antiseptic activity.
Indications for use
Even "neglected" joint problems can be cured at home! Just remember to smear it once a day.
Warming ointments for muscles and joints are often used by athletes before training to prepare them for excess loads. In traumatology, they are prescribed to repair damaged tissues after bruises, dislocations, sprains or tears of ligaments and tendons. But they can be used only for 2-3 days of treatment after stopping the inflammatory process. A one-time application of an ointment is also practiced to eliminate aching joint pain with a sharp temperature drop. But the main, widest range of application of warming agents is chronic diseases of the joints and spine:
One of the most common clinical manifestations is acute pain in relapses. In most cases, rheumatologists prescribe glucocorticosteroids, analgesics or NSAIDs to eliminate it. But the regular use of warming ointments for muscles and joints prevents the occurrence of painful sensations. The frequency of exacerbations is gradually reduced due to improved blood supply to the joints with nutrients.
Contraindications
The main contraindication to the use of ointments with a warming effect is individual intolerance to the ingredients. Such a warning about careful use is found in annotations to all pharmacological preparations. But it is especially relevant in relation to heating agents. Many components are highly allergenic chemical compounds. Often, manufacturers indicate on the packaging the names of medicinal plants in Latin. And some of the ingredients of Chinese drugs (for example, perinadicure sinus) are not known at all to most rheumatologist patients.
In people with sensitive skin, the use of certain ointments and gels can provoke an allergic reaction, and even a chemical burn. Therefore, before applying it is necessary to conduct their testing for safety. A small amount of the drug is rubbed into the wrist or bend of the elbow. If after 40-45 minutes the skin does not swell, does not turn red, then you can proceed to the treatment procedure.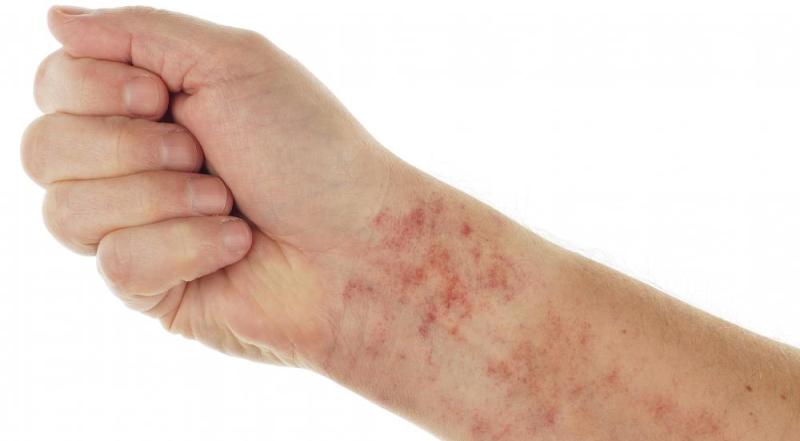 Medicines are not used in the treatment of patients diagnosed with such joint diseases:
infectious and inflammatory skin pathologies, accompanied by suppuration of tissues. As a result of irritation of sensitive nerve endings, regenerative processes can slow down;
infectious damage to the joints. Such pathologies are characterized by elevated temperature in inflammatory foci. The use of warming ointments will lead to its even greater increase. And such an environment is favorable for the active reproduction of pathogenic bacteria.
Ointments, creams, gels, balms can not be applied to injured skin – with open wound surfaces, scratches, cracks. This will cause a significant increase in pain, burning sensation, pain, skin itching. The ingredients of the drug penetrate into the bloodstream, provoking systemic side effects.
Side effects
Sometimes after applying the ointment, allergic reactions occur. Clinically, they are manifested in the formation of small rashes, swelling and redness of the skin. Rinse off immediately under a stream of clean water. To neutralize the absorbed substances, you need to wipe the skin with a cloth soaked in any vegetable oil. Improper and irrational use of warming medicines will cause the development of systemic reactions:
headache, dizziness, drowsiness;
nausea, increased gas and lack of appetite.
If any side effect occurs, the use of ointment must be stopped and consult a doctor. He will adjust the dose or replace the drug.
An acute allergic reaction is stopped by an antihistamine. If you experience shortness of breath or dizziness, you should drink a tablet of Loratadin, Zirtek, Suprastin or Tavegil.
Instructions for use
It is advisable to use a warming ointment for muscles and joints in the initial stages of diseases or to prevent relapse. The duration of therapy is from 1 to 2 weeks. The ointment is applied to the area of ​​pain and inflammation 2-3 times a day, gently rubbed until completely absorbed by the skin. Products with gel consistency are well absorbed without additional massaging. To minimize side effects, ointments should not be applied to a large surface of the skin.
Warming ointments are not applied under occlusive dressings. This method of treatment will lead to a chemical burn. To enhance the clinical effect, superimposed on the joint area of ​​the tissue tissue that is well breathable.
When the ointment enters the mucous membranes, a strong feeling of pain and burning occurs. To eliminate them, rinse your eyes, nasal passages or mouth several times with clean water.
Ointments, gels, balms with a warming effect are used in rheumatology or traumatology, as a symptomatic remedy. They quickly reduce the intensity of clinical manifestations, but they cannot eliminate the cause of the disease. Cure chronic articular pathology will help only a thorough diagnosis and timely treatment.
Shishkevich Vladimir
Orthopedic doctor, traumatologist
I have been treating joints for many years. I can say with confidence that the joints are always treatable, even in the very ripe old age.
Hondrostrong is an innovative drug that is created to combat joint diseases. It helps with arthritis, arthrosis and other diseases. Thanks to the use of cream, joint mobility quickly returns. Damaged cartilage tissue is regenerated, which prevents the further development of the problem.
Our medical center was the first to receive certified access to the latest drug for osteochondrosis and joint pain -
Hondrostrong
. I confess to you when I heard about it for the first time, I just laughed, because I did not believe in its high efficiency. But I was amazed when we completed testing: 4567 people were completely cured of diseases of the organs of the musculoskeletal system, and this is more than 94% of all subjects. 5.6% felt significant improvement, and only 0.4% did not notice any improvement.
Hondrostrong cream allows you to forget about back and joint pain in the shortest possible time, literally from 4 days, and even very difficult cases can be cured within a couple of months. In addition, the manufacturer of this product is now offering a
50% discount
of the full cost of this medication.