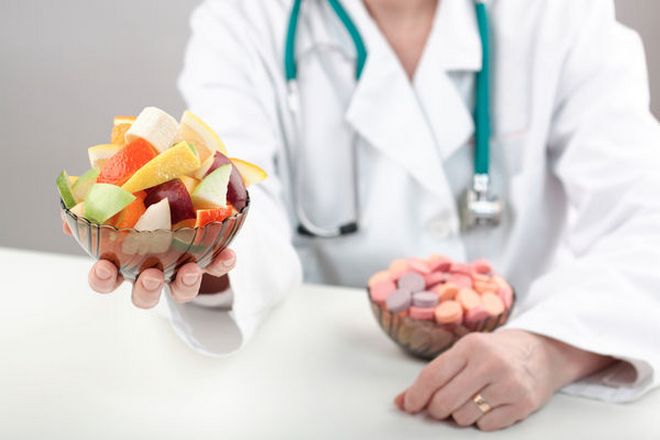 Food that makes up a person's daily diet should include foods that have a large amount of substances beneficial to the body. Useful recipes will only help us stay healthy and attractive, regardless of age. However, if the diet is unbalanced or there is a large amount of fatty, spicy or heavy dishes for the digestive system, the metabolism in a person may be impaired, and uric acid salts will begin to accumulate in the body. This is especially true for men. An increased concentration of these salts will result in joint inflammation called gout.
General description of the pathology and diet principles
Gout is a chronic joint disease that is accompanied by quite severe pain and other symptoms of rejection. Naturally, it is necessary to carry out its medical treatment, since in patients the quality of life is significantly impaired, mobility is limited. It is possible to cope with the pathology at home, if you follow all the recommendations of doctors. Diet for gout, the patient is required first of all. In this case, the diet prescribed by the doctor should be observed not only during an exacerbation of the disease, but also during remission. Every day you need to monitor your diet. Proper nutrition for gout is the key to human health and a guarantee of reducing cases of exacerbation of pathology.
Gout is a disease associated with metabolic disorders in the body. Therefore, a balanced diet for gout is very important for treatment. The cause of the disease lies in the increased concentration of uric acid in the body, the salts of which are deposited in the joints. The diet, which must be observed every day, can reduce its amount in the blood, since the kidneys can not cope with it on their own.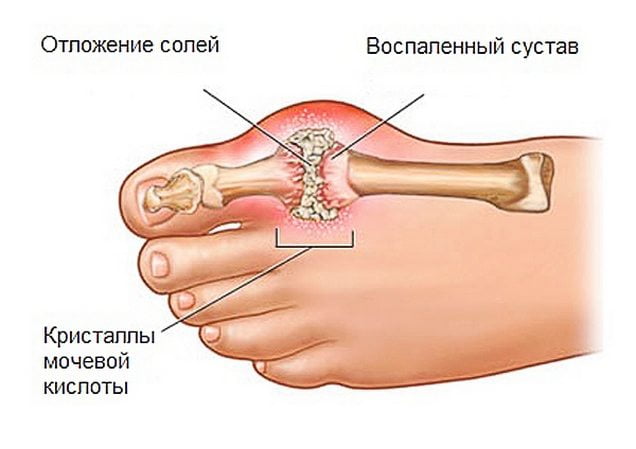 Symptoms of the disease
Most often, gout symptoms occur in men who have reached the age of 40. In women, the pathology develops with the onset of the postmenstrual period. It should be noted that gout can affect almost all joints, but is most often observed on the legs.
If the diet during the onset of gout symptoms is not observed, then relapses may occur periodically, because the disease cannot be completely cured.
Gout has an acute onset. Often the pain appears at night. Uric acid salts are first deposited in the large joints of the toes, knees, and feet. Symptoms of gout usually appear very strong, so it is difficult to confuse gout with other joint diseases. If during the treatment of gout at home do not follow a diet, then the pathology can spread to all joints.
An increased concentration of uric acid salts is observed not only in the joint itself, but also in the ligamentous apparatus, cartilaginous membranes, causing inflammation. Naturally, one fine day gout can manifest in full force. Pathology has the following symptoms:
strong pain;
redness of the skin in the affected area;
increase in local temperature;
the appearance of puffiness.
In sick men, symptoms usually appear early in the morning or in the middle of the night. The acute period can last either one day or more than 3 days. In the afternoon, the symptoms of gout can slightly reduce their intensity, although the pain intensifies again with the onset of the evening. In this case, a man can talk about those violations in the diet, which is usually developed by a doctor with gout.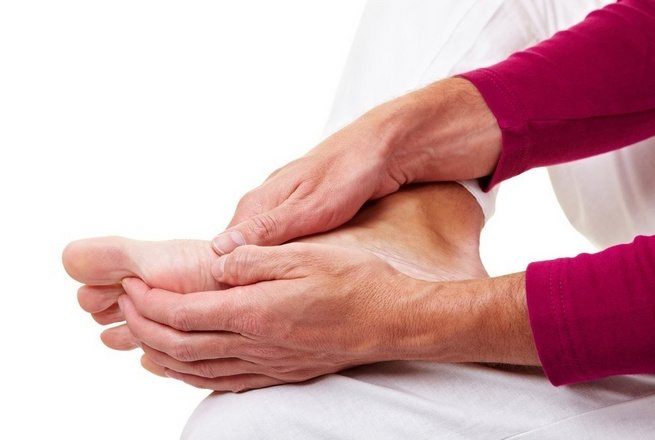 There are other signs of the manifestation of the disease: bone growths appear on the arms or legs. Despite the fact that men have gout or women, a patient should definitely consult a doctor. This will make it possible to make an accurate diagnosis, begin appropriate treatment and draw up the right diet.
A balanced diet with the development of gout will help to forget about exacerbations for a long time.
Diagnosis involves a visual examination of the affected gout joint, radiography, and laboratory blood and urine tests. X-ray allows you to determine the condition of the joint, the presence of osteophytes. Laboratory tests make it possible to note an increased level of uric acid in the blood. Symptoms and signs described by a patient with gout help to prescribe adequate treatment. Depending on the degree of concentration of uric acid in the patient's body, drugs may be prescribed to promote its elimination.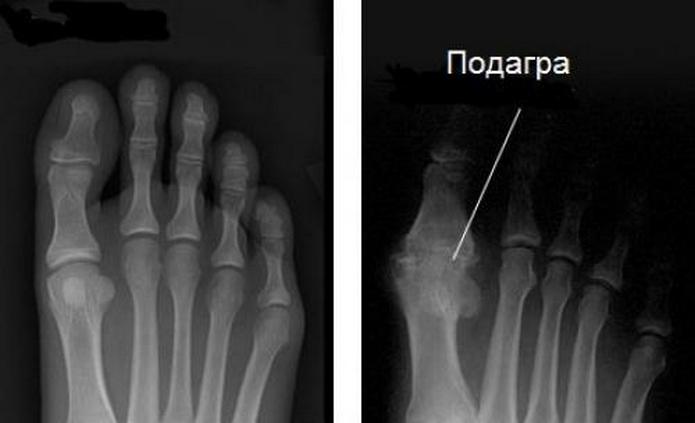 Principles of diet
You can get rid of the disease at home, since there is no need for a hospital. Therapy provides for the observance of the correct diet – a diet, which with gout is the main method of treatment and prevention of relapse. An approximate diet menu for gout is a doctor, taking into account the individual characteristics of the body and associated diseases. It should be aimed at eliminating elevated levels of uric acid in the body, as well as signs of pathology. To do this, a man should review his diet for every day and follow a certain diet.
Products with gout should not include purines, which are converted into uric acid (a table of prohibited and permitted products will be presented below). The list of such products includes almost all vegetables and fruits, so the food for patients with gout is basically similar to the menu of vegetarians. The recipes for gout are not intricate or complicated, however, you need to cook them correctly, and all the ingredients for the diet must be taken from the list in the table of allowed products.
Medical nutrition with gout will help the patient quickly get rid of unpleasant and painful symptoms at home. However, the use of fatty or spicy foods can provoke a relapse and an increased level of uric acid in the body quickly enough. For example, the maximum amount of purines contains coffee, the use of which can provoke an attack. Alcohol, especially beer and grape-based drinks, can also contribute to this, so they are excluded from the diet.
Proper nutrition during exacerbation of gout or remission must be carried out every day. Since treatment is necessary at home, the patient must have a desire to get rid of the symptoms of the disease and willpower not to disturb the diet. The table of allowed foods for gout, as well as the recipes presented below, will help to create an individual menu taking into account all the characteristics of the body and the patient's pathology.
Food during gout treatment can be delicious and varied. Nutrition, which should meet the requirements of the body, does not imply too strict restrictions, however, it contributes to a proper lifestyle.
What you can not eat with gout
If the patient has joint damage on the legs, you need to find out what you can not eat with gout. The fact is that while following a diet, some foods (even fruits) are not recommended, as they contain a certain amount of purines. It is impossible to cure or at least eliminate symptoms without proper nutrition. The following table shows what you can not eat with gout.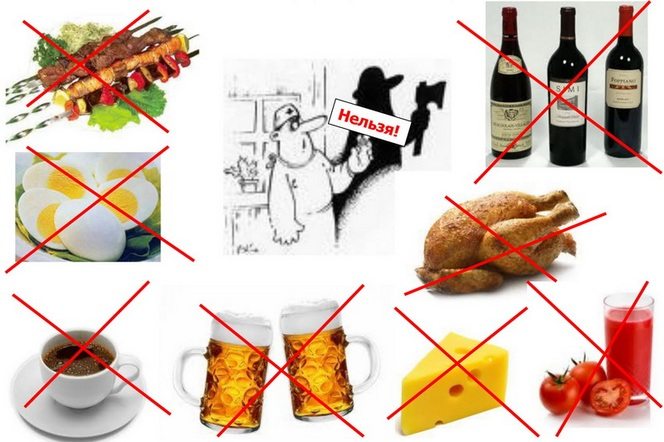 Table 1. Prohibited foods for gout
| | |
| --- | --- |
| Product group | Group Content |
| Bakery products | Pastry baking |
| Meat and poultry | Smoked, raw smoked and cooked sausages, sausages, sausages, meat of young animals, fatty pork meat, offal (lungs, liver, kidneys), canned food |
| Seafood, fish | Fatty, salted, smoked or fried fish (sardine, sprats, cod), caviar |
| Dairy produce | Salty and spicy cheese |
| Cereals | Lentils, Beans, Soybeans, Beans |
| Vegetables | Mushrooms, sorrel |
| Fruits and berries | Grapes, figs, raspberries |
| Food | Meat, fish or mushroom broth, sorrel soup, as well as dishes with the addition of legumes and spinach; sauces based on the above broths, mayonnaise |
| Confection | Cream cakes, pastries |
| Fats | Margarine, fat |
| Beverages | Any alcohol, especially beer and wine; coffee, cocoa, strong tea (despite the fact that the drinks presented contain purines, they do not break down into uric acid, however, they have a strong diuretic effect that promotes dehydration) |
| kitchen herbs | Pepper, mustard, horseradish, hot spices |
Those products that contain the list should not be eaten with gout on their feet in any case. This table should always be at hand during cooking.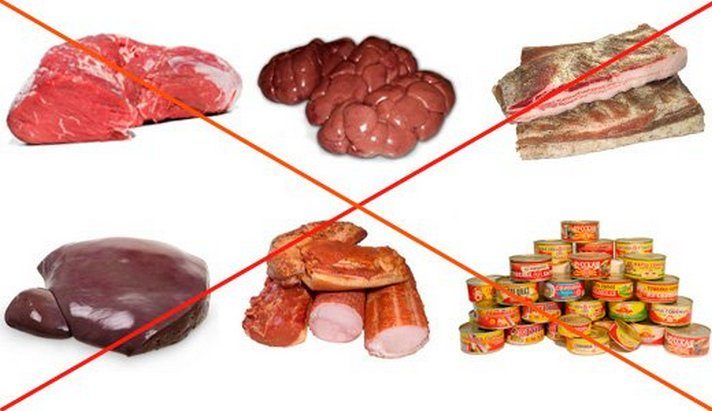 Until recently, doctors doubted whether it was possible to eat tomatoes with gout. The fact is that the diet provides these products in the diet, although they contain purines (oxalic acid). However, in tomatoes its quantity is so insignificant that it is not only possible to eat them, but also useful. Tomatoes contain a large amount of vitamins, minerals and organic acids. These products support immunity well. In addition, tomatoes contain antioxidants and phytoncides, which help eliminate the inflammatory process that is activated by gout.
Tomatoes with gout can be eaten in any quantity. The fact is that they have a good effect on the metabolism in the body. Best of all, the beneficial properties of these products appear after heat treatment and the addition of vegetable oil.
Tomatoes with gout can and should be eaten, they will not hurt.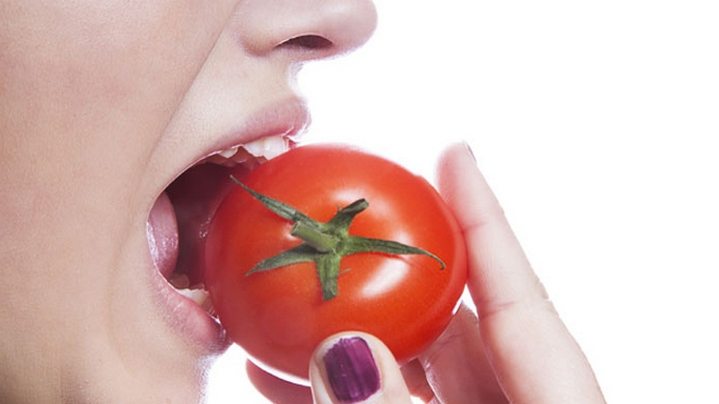 In addition to those products that are forbidden in the diet with gout on the legs, there are also those that can be consumed in limited quantities. The following table lists them:
Table 2. Products authorized in limited quantities
| | |
| --- | --- |
| Product group | List |
| Vegetables | Turnip, cauliflower, radish, spinach, asparagus, rhubarb, celery, pepper, chives and parsley |
| Fruits and berries | plums |
| Beverages | Tomato juice |
With caution, honey should also be used. As you can see, many products are still undesirable in the diet, if the patient suffers from gout on his legs. However, nutrition can be very tasty and varied. You just need to get used to it, because gout is a chronic pathology that can disturb a person all his life. Therefore, the diet must be strictly observed, because even one cup of coffee can trigger an attack.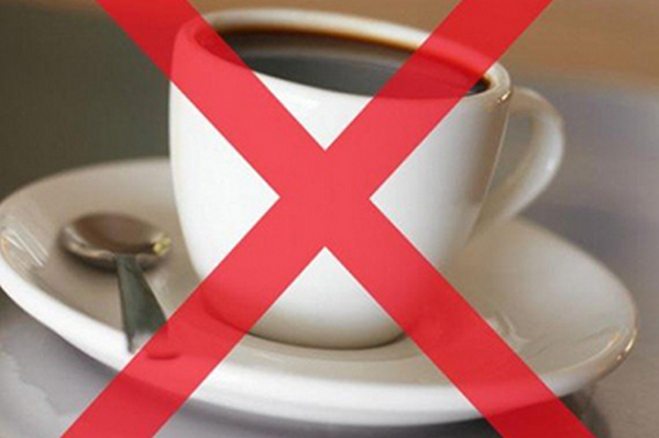 What to eat with gout
Gout is not a simple disease that requires a responsible attitude and adherence to the principles of proper nutrition. That is why you should know which foods you can eat, and which ones are prohibited. The previous table contained information about which foods should not be consumed, and why they negatively affect the body. Now you need to understand what you can eat with gout.
Table 3. Approved Products
Product group
Product List
Features of use
Bakery
Black or white bread, inedible pastries
Meat and poultry
Rabbit, turkey, chicken
Any meat is consumed 2-3 times a week and not more than 170 g
Fish and Seafood
Sea cephalopods, crustaceans, shrimp, low-fat fish (salmon, trout), squid
These gout foods are very beneficial. The diet provides for boiled fish, and it is advisable to drain the broth
Milk, eggs
Skim milk, kefir, unsalted cheese, yoghurts, sour cream, eggs (this product is legal, but you can only eat 1 time per day 1 piece in any form), cottage cheese
Whole milk should be consumed with caution. During the preparation of dishes based on milk, it is better to dilute it a little. Butter is also not advisable to eat in its pure form. It's better to add it to cooked dishes.
Cereals
Everything except bean
Beans are on the list of foods that can not be eaten, as they contain uric acid, and in large quantities
Vegetables
Dill, corn, beets, onions, garlic, potatoes, carrots, cabbage, cucumbers, zucchini, eggplant, tomatoes, pumpkin (helps improve metabolism)
Garlic with gout is useful, as it helps to eliminate the inflammatory process. Vegetables are actively used during fasting days. Potatoes and cucumbers have a large amount of potassium, therefore, increase the excretion of uric acid from the body
Berries, Fruits
Oranges, tangerines, green apples, dates, persimmons, dried fruits (except raisins), strawberries, lemons, apricots, pears
Do not eat fruit alone and in large quantities. Nutrition must be complete and varied.
Food
Cereals from cereals in milk, vegetarian borsch, potato soups with cereals, salads from fresh and pickled vegetables, vinaigrette, vegetable caviar, vegetable, milk or sour cream
Milk in this case should be diluted
Confection
Marshmallows, marmalade, jam, marshmallows, non chocolates, ice cream
Fats
Any vegetable oil
Animal fats must be eliminated completely, as they are too heavy for the body
Beverages
Green tea, tea from fruits and berries, tea with milk and lemon, juice (any, even tomato), herbal decoctions, fruit drinks, fruit and berry compotes, fresh cucumber juice, alkaline mineral water for gout is also very useful, a rosehip broth, chicory
Специи
Vanillin, cinnamon, bay leaf, citric acid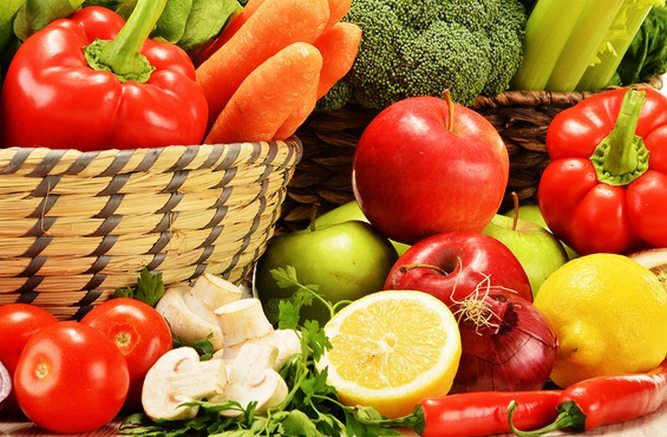 With gout on your feet, you can eat seeds and all kinds of nuts:
Peanuts should not be consumed, as it is rich in purines. Many patients do not know whether it is possible to drink kvass with gout. The answer is simple: it is possible and necessary. The diet involves the use of almost all vegetables and fruits with rare exceptions. For example, cherries with gout can be eaten. About 20 fruits can be eaten per day. Cherry compotes, juices and fruit drinks are useful. Lingonberry with gout is especially useful. Morse from it helps to eliminate excess purines.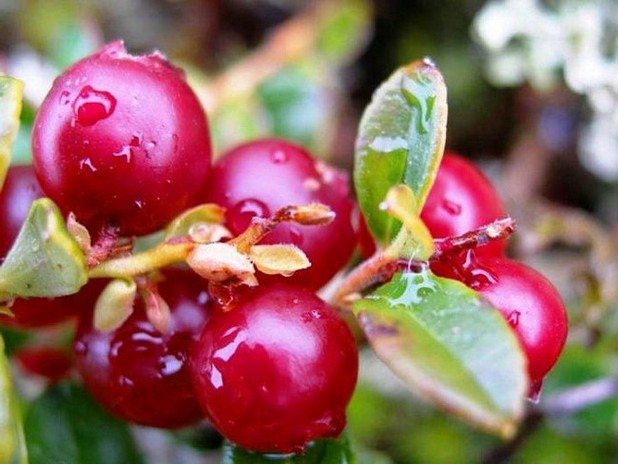 It is also important to understand how useful fish and kombucha are for gout. Fish oil is a unique storehouse of vitamins. It contains almost all the useful minerals that the body needs. Fish oil is sold in capsules today, so taking it is easy. In its composition, the substance has polyunsaturated fatty acids, which give an anti-inflammatory effect. Therefore, fish oil with gout should be taken. However, taking the remedy, you need to be careful if there are stones in the ureters.
As for Kombucha, it is not recommended to use it. The tool is able to increase the digestive activity of gastric juice. Kombucha in its composition has yeast and oxalic acid, which is contraindicated in gout. In addition, Kombucha contains a huge amount of carbohydrates, which are undesirable in the diet for obesity.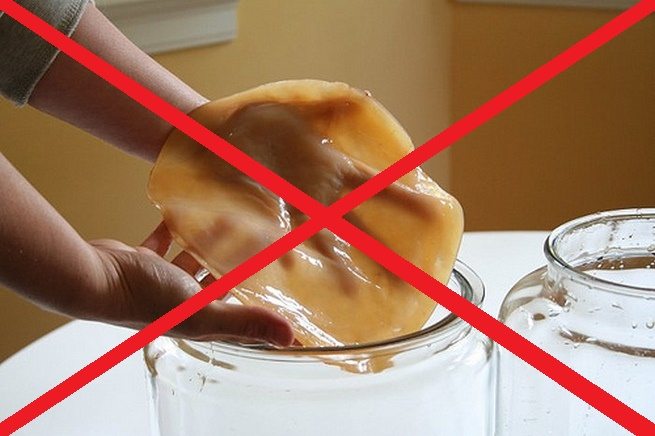 Diet for gout on the legs – menu (compilation principles)
A diet for gout on the legs is the basis of treatment. Without it, the effect of the medicines prescribed by the doctor will be incomplete and ineffective. The diet at the same time has a specific structure. It is advisable that the menu help draw up a doctor who will take into account some features of the body.
The diet involves the use of liquid or semi-liquid dishes that contain the ingredients from the list in the table of permitted products. The menu is based on vegetable soups, vegetable and fruit salads, fruit drinks, mineral waters (alkaline). Meals need to be organized so that it is fractional – at least 5 times a day.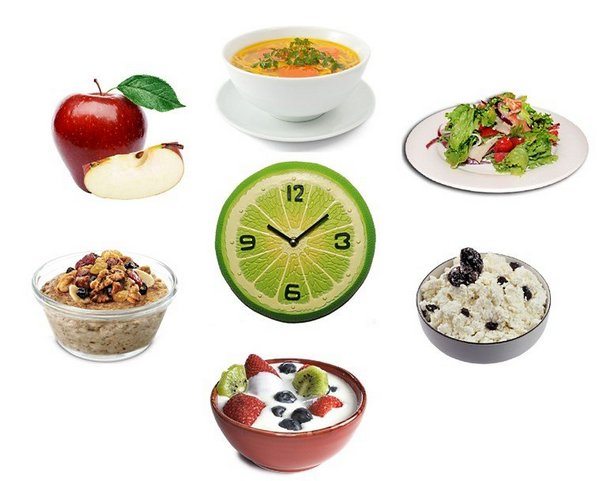 The patient must drink at least 2 liters of fluid daily. Since the diet provides for fasting days (they help the body cope with the assimilation of food and the timely excretion of uric acid), during which the patient does not eat any dishes except vegetable salads.
Proper nutrition during gout involves the use of more vegetarian recipes. In this case, the presence of concomitant pathologies in the patient is taken into account. For example, he has elevated cholesterol, which means he should not eat yolk.
Many factors must be considered with diabetes. For example, such patients need to limit the use of bakery and flour products. At the same time, sweet dishes and sugar should be completely excluded from the menu. Also, with diabetes, it is not advisable to consume honey.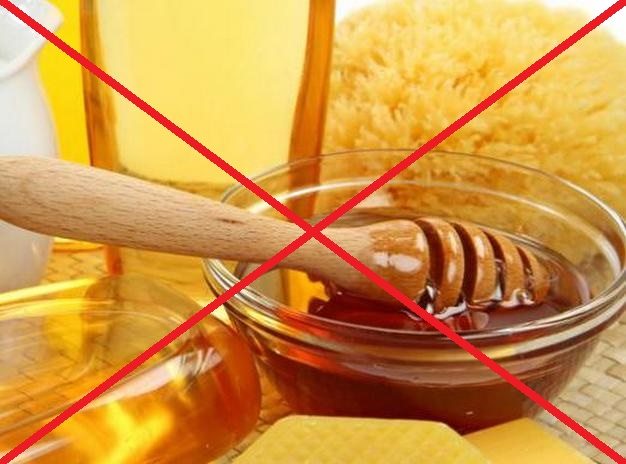 Often, gout on the legs is combined with obesity. In this case, the menu is significantly limited by a strict list of dishes. The fact is that too much body weight has a detrimental effect on the joints. In this case, the list of permitted products does not include meat and fish. Such a diet provides for more frequent fasting days. Sometimes their number can reach 4 times a week.
Losing weight with gout, which is localized on the legs, should not be sharp, as this will damage the body more. The recipes on the menu should be such that the body weight does not go away too quickly. Nutrition is not reduced to complete starvation. In this case, the condition of the patient with gout worsens significantly.
Purification of the body does not occur if it does not receive all the necessary substances of the products from the above list, the human energy needs are not fully met. In this case, the body's own protein compounds are consumed. Because of this, the level of uric acid increases, it is deposited in the synovial fluid and provokes an inflammatory process.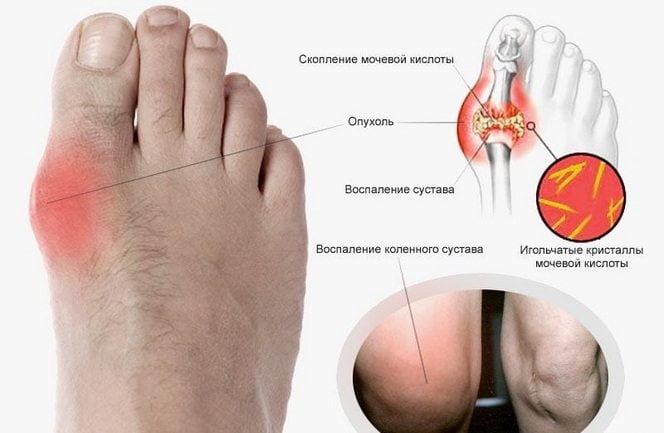 There are such principles for compiling a menu:
During the preparation of various dishes, you should use as little salt as possible, which contributes to the appearance of urate in the tissues.
The amount of flu >
You can not overeat – this is an additional burden on the urinary system.
As you can see, a diet with a disease such as gout of the legs is not a whim of doctors, but a necessity. The patient must know which foods can be consumed and which not. Therefore, sick men should be patient, give up bad habits and take up their health.
Diet for gout: table number 6
It is impossible to completely cure the presented disease, especially if it proceeds together with obesity or diabetes. However, the anti-purine diet number 6 for gout will help to relieve exacerbation or reduce the number of relapses. It is designed for a week, although you can stick to it all the time.
Even "neglected" joint problems can be cured at home! Just remember to smear it once a day.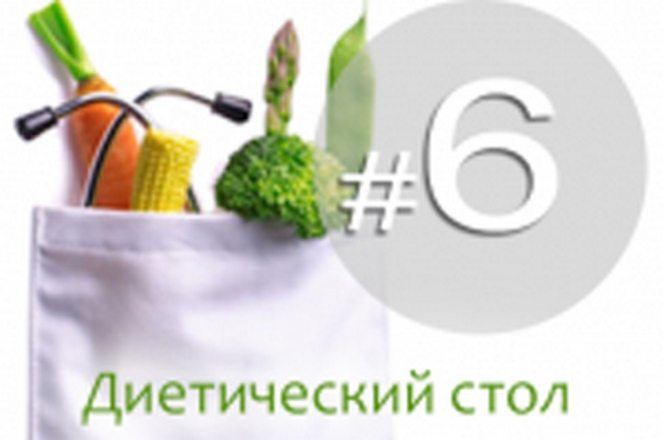 Food has the following features:
All those foods that contain a large amount of purines and oxalic acid are completely excluded from the menu.
Table 6 provides for moderate salt intake. In some severe cases, this product is completely excluded.
Alkaline foods are added to the weekly menu: vegetables, milk.
The amount of free fluid consumed significantly increases, unless, of course, there are contraindications from the heart and blood vessels.
Table 6 also provides for the reduction of animal proteins and refractory fat in the menu.
Important! If gout on the legs is complicated by obesity, then those foods that contain a large amount of carbohydrates are excluded from the diet.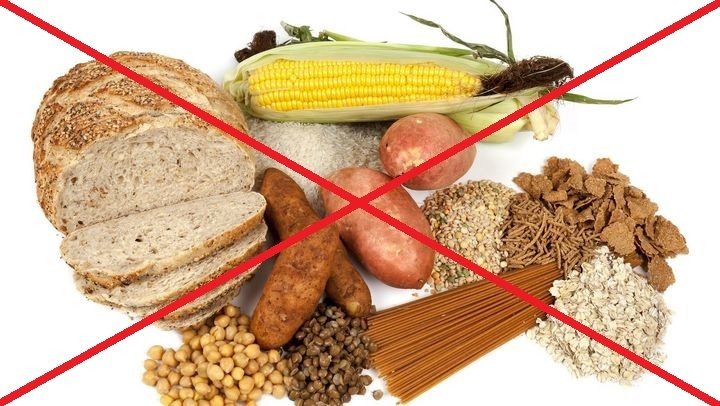 The protein content in the diet also needs to be reduced to 0,8-1 g per kilogram of weight. This will practically stop the production of uric acid, which will stop the development of exacerbation of gout on the legs.
There is a specific table of norms of all substances that should be ingested when using diet menu No. 6:
Table 4. Norms of substances entering the body when using diet No. 6
Substance
Daily rate
Features
Proteins
70-90 g
They should be mainly of animal origin, they can be obtained from dairy products.
Fats
80-90 g
About a quarter of the norm is obtained from vegetable oils
Carbohydrates
350-400 g
They can be obtained from 80 g of sugar.
Salt
7-10 g
Liquid
1,5-2 l
Calories
2400 – 2900
potassium
3,5 g
Calcium
0,75 g
thiamine
1,5 mg
retinol
0,5 mg
Ascorbic acid
150 mg
The classic seven-day menu for gout on the legs is signed by the attending physician. There are several options for table number 6 for a week. Food at the same time does not differ in any features. The food is cooked in the usual mode, the temperature of the food is normal. It is better to boil meat and fish, but you need to pour the broth, as it contains all the purines from these products. The same applies to mushrooms.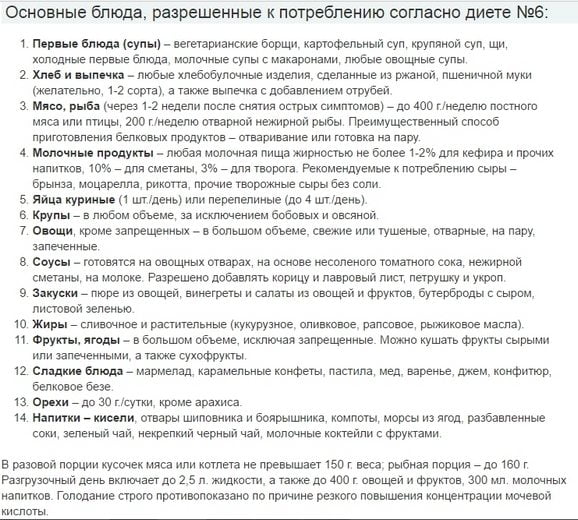 The menu of table No. 6 for a week for people with gout provides for one fasting day. The result of such a diet will be the normalization of nutrition, stabilization of purine metabolism, a decrease in the number of uric acid salts. Table No. 6 also allows you to significantly reduce body weight, eliminate inflammation and pain in the joints of the legs, reduce the likelihood of relapse of exacerbation. However, before starting this diet, it is necessary to consult a doctor.
Despite the lack of a rigid framework in the diet, table number 6 may not be suitable for everyone. What effect such nutrition can have on the patient depends on the characteristics of his body, the course of gout. Important! If the patient has deposits of uric acid salts in the legs, consultation with a doctor is required. If the patient is obese, he can be assigned table number 8, which provides more stringent filtering of the list of allowed products.
According to diet No. 6, before going to bed, you must definitely drink 200 ml of any liquid.
Diet for gout during an exacerbation
A diet with gout during an exacerbation will help get rid of unpleasant painful symptoms and restore mobility, which a person loses during the development of inflammation. From the menu you can completely exclude meat and fish products. Food for gout involves a more frequent holding of fasting days (every other day).
At this time, you can only eat vegetables and fruits. After the disappearance of pain in the legs and the elimination of edema, you can switch to the usual seven-day menu. A strict diet with exacerbation of gout lasts a maximum of 3 days. Food should be frequent and fractional so as not to overload the digestive system, although it is impossible to load the stomach heavily with such a menu.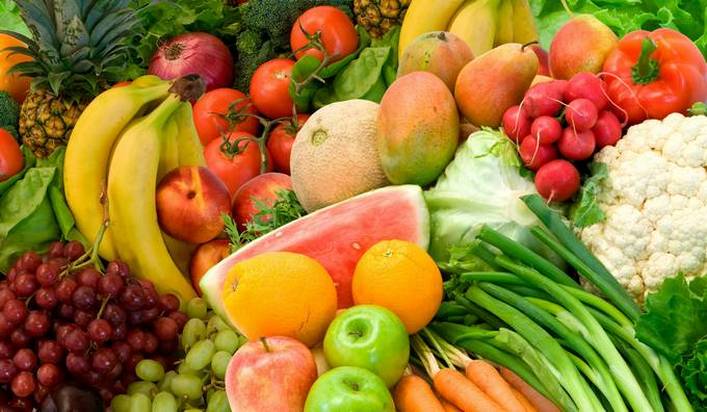 So, with exacerbation, you can use this one-day menu:
On an empty stomach – half a glass of preheated mineral alkaline water or a rosehip broth (you can use chicory).
Breakfast – half a serving of oatmeal porridge (it should be liquid), a glass of milk.
11 hours – 1 glass of apple juice. Instead, you can eat raw apples (1 pc.).
Lunch – mashed vegetables soup (half portion), milk-based kissel.
17 hours – carrot or tomato juice (glass).
Dinner – half a portion of liquid milk rice porridge, 1 glass of fruit compote (strawberries, pears, apples).
21 hours – a glass of kefir.
At night – tea with milk and honey (not advisable for diabetes) or green tea without sugar – 1 cup.
This menu can be used until the symptoms of inflammation in the legs disappear.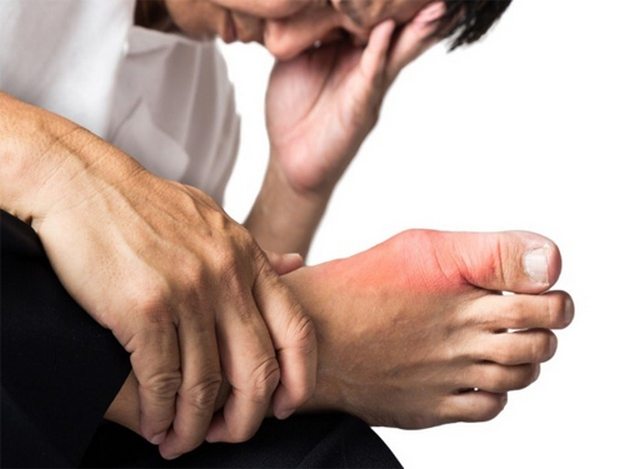 After the period of exacerbation has passed, a small amount of boiled meat can be added to the diet, which is better in the form of steamed meatballs or meatballs. You can also bake meat products.
If such a menu is not suitable for a patient with gout, it can always be changed. In this case, all the features of nutrition during this period are taken into account. Gout on the legs requires a serious and responsible approach.
Features of fasting days
Diet for gout during remission eliminates therapeutic fasting. A complete cessation of nutrition provokes an exacerbation, so traditional treatment does not welcome him. On such a day, you can eat foods (vegetables or fruits) of the same type, for example, green apples or potatoes. If necessary, you can make a salad of several types of vegetables or fruits (grapes and raspberries are excluded).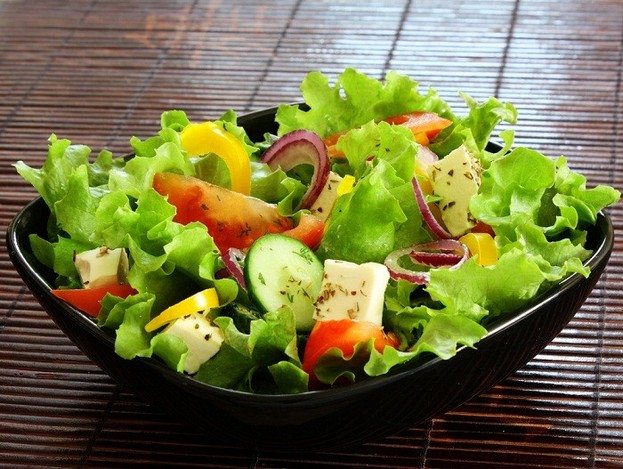 If a patient with gout does not want to eat plant foods, then you can use kefir, cottage cheese, milk or rice diet. The latter is quite common. To prepare the dish, the following products are used: rice (75 g) and apples. Rice is boiled in diluted milk. You need to eat it in several stages during the day in small portions. Between meals, you can eat an apple or drink compote from it. The total number of apples per day with gout should not exceed 250 g. If you need to cook compote, then in this case it is better not to use sugar.
The curd-kefir diet during gout involves the use of 400 g of fat-free cottage cheese and half a liter of kefir during the day. Such food will help get rid of uric acid quickly enough.
Treatment of the disease must be carried out responsibly. Achieved positive result is easy to lose if you succumb to the temptation and eat a prohibited product.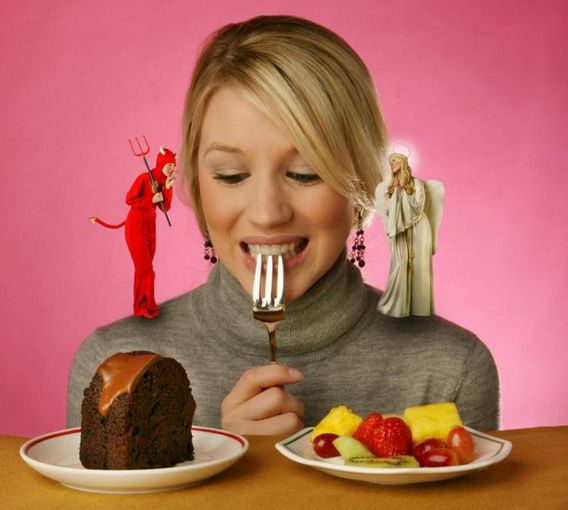 Gout Diet: Weekly Menu
A diet in the absence of symptoms is diverse. Next, an approximate menu for a week with gout will be presented. Weekly food in this case will look like this:
Breakfast. Oatmeal porr >
Breakfast. Milk rice porr >
Breakfast. Buckwheat porr >
Breakfast. Millet millet porr >
This diet is just an example of a gout patient's diet. As you can see, there is no coffee, no alcohol, no mushrooms, fat. But this diet contains dates, fresh vegetables and juices. You can treat yourself to sweets and eat ice cream.
This food is healthy and can be used even if a person does not have gout. If such an approximate diet is not pleasant to the patient, it can always be changed. Today, a specialist can make an individual diet for each patient suffering from gout, taking into account his tastes. However, it is not recommended to do this on your own.
Food for gout: recipes
Gout treatment must be done, although it is almost impossible to completely cure this disease without correcting metabolic processes in the body. Some medications will not cope with this task, so the patient is prescribed a diet. Since some menu options have already been outlined, you can consider some of the most useful recipes. The source of the ingredients is a table and a list of allowed foods.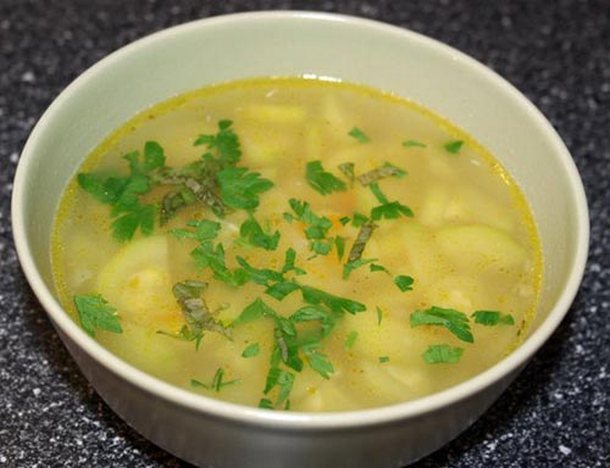 So, usually in a diet such dishes are used:
vegetarian borsch;
potato soup;
vegetable stew;
cucumber salad;
green pea and carrot salad;
milk soup with vermicelli;
oat milk porr >
The recipes for each dish are described below.
Vegetarian borsch. First, boil water, and salt it. Then toss finely chopped potatoes. While it is boiling, in a pan in refined vegetable oil (2 tbsp. L.), It is necessary to fry pre-chopped onions, grated carrots, and beets. When everything is well put out, you can add a glass of tomato juice to the pan and continue to simmer over medium heat. Excess liquid should evaporate. When the potatoes are ready, the vegetables stewed in the pan are added to the pan. Shredded cabbage should also be thrown here. The longer it cooks, the softer it will become. A few minutes before the borscht is ready, chopped pepper and greens are added to it at will. You can eat this dish often, as it is very healthy.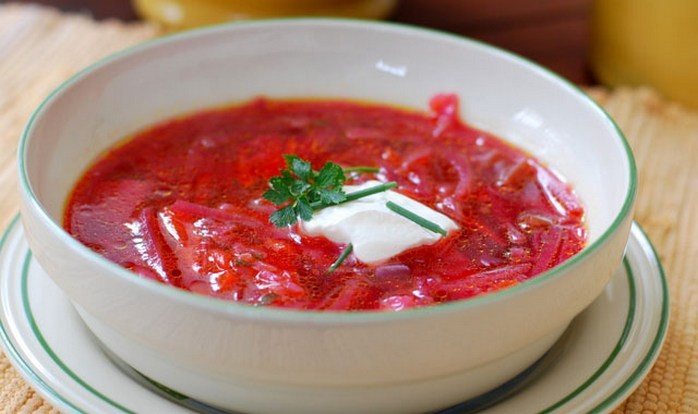 Potato soup. This recipe is used often enough. For cooking, you will need potatoes, half an egg, a little butter, flour, herbs and a spoonful of sour cream. Boiled potatoes must be wiped through a fine sieve and mixed with the sauce. It is prepared as follows: the flour is dried in the oven, then 40 g of potato broth is added to it. The mixture must be boiled and poured into a pot of potatoes. Next, an egg and butter are added to the soup, boiled again, after which it can be eaten.
Vegetable stew. For its preparation you will need the following products: carrots – 3 pcs., Potatoes – 6 pcs., Onions – 1 pc., Green peas – 1 cup, butter – 1 tbsp. l., sour cream – 100 g, a pinch of salt. Onions must be chopped and fried in vegetable oil (lard or fat cannot be used), carrots cut into cubes and toss into a skillet. The mixture is stewed until tender. After that, you need to pour peas, boiled potatoes, salt and sour cream into the pan. Simmer the whole mixture for about 15 minutes.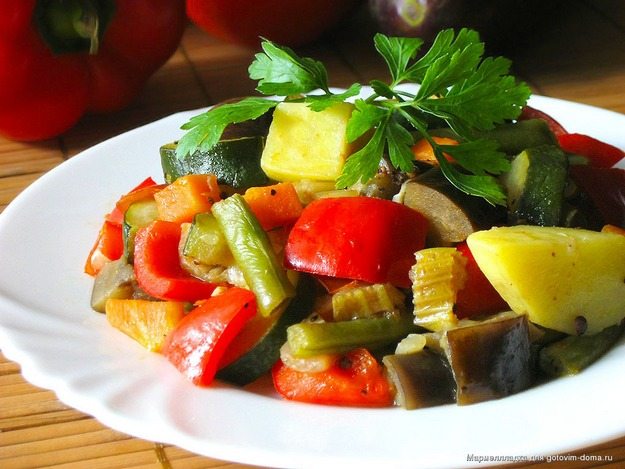 Cucumber Salad. In addition to cucumbers, radish and lettuce can be added here. Do not forget that radish is on the list of products that are allowed to be consumed in limited quantities. All these vegetables must be chopped, mixed and seasoned with sour cream or low fat cream.
Salad of green peas and carrots. Radish can also be added here, if desired, although more often the dish is made without it. Carrots should be grated and mixed with peas. Further, the salad is enriched with herbs and mixed with sour cream.
Milk soup with vermicelli. First you need to hold the vermicelli for about 5 minutes in plain water. Next, pre-boiled milk is added. After that, the soup is cooked until ready. Before cooking, you can add butter and sugar to the soup. In some cases, honey can be added instead of sugar.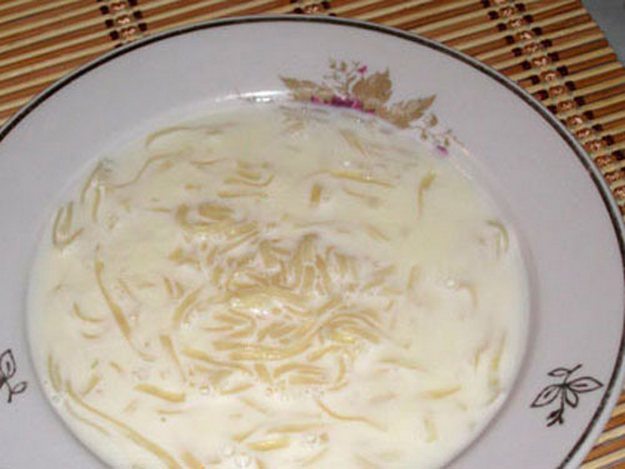 Oatmeal porridge. Boil milk and add cereal, sugar and salt to it. Porridge is cooked until cooked. Before cooking, you can add butter to the pan. Instead of sugar, honey can also be used (if there are no contraindications).
Cheesecakes. For their preparation you will need cream cheese – cottage cheese. It mixes with semolina and egg. In this case, the consistency of the mixture should be thick. After that, cheesecakes are formed, crumble in flour and fried in oil. You need to eat them warm. You can use cream cheese mixed with sour cream and sugar.
Potato fritters. It is required to grate 200 g of raw potato on a fine grater, mix it with half an egg, 20 g of flour, 50 g of sour cream and a teaspoon of vegetable oil. The resulting dough is well kneaded and fried in a pan.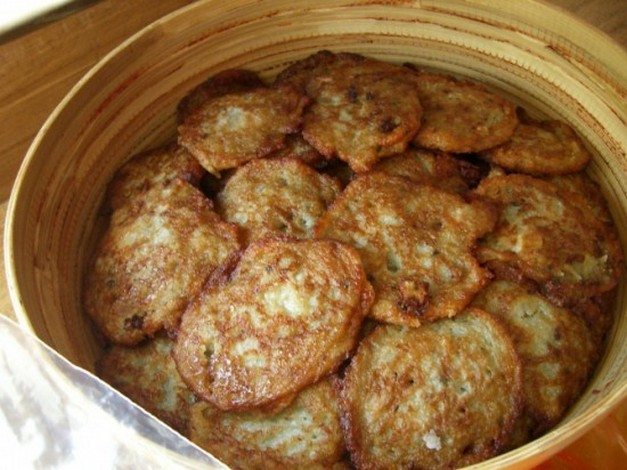 Cottage cheese casserole. You should mix 50 ml of milk, 75 g of cottage cheese, 2 protein from an egg, sour cream, a little butter, sugar. All ingredients must be well mixed, put on a greased baking sheet and put in the oven. Before serving, you can pour sour cream on the casserole.
With gout, a decoction of dried rosehip berries is useful. It is necessary to mix 30 g of raw materials with 270 g of water and boil for 10 minutes. Before completing the preparation, you can add sugar.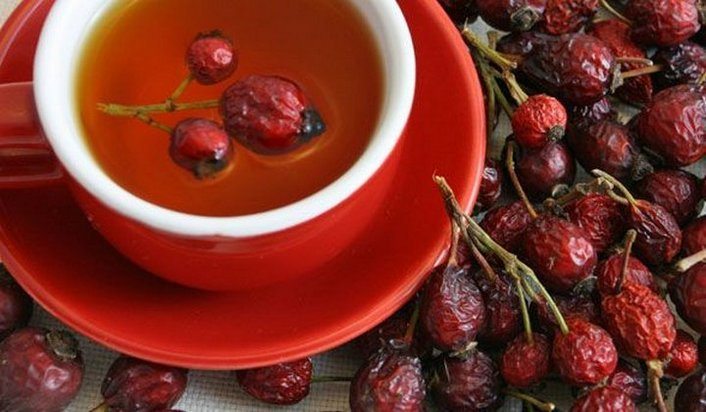 Broth of wheat bran. In a pot of boiling water (1 liter), dip 200 g of raw materials and boil for at least an hour. Pull bran and strain the liquid. The raw material is not squeezed out for the first time, but the second time – yes.
These recipes are quite simple to prepare and form the basis of the diet. Proper nutrition helps to remove uric acid and eliminate the inflammatory process with gout. So that it does not repeat, a person should forget about such products as: lard, coffee, grapes, and especially alcohol. Only with this condition, the treatment of gout will be effective. Be healthy!
Shishkevich Vladimir, orthopedic and traumatologist, project editor-in-chief ExpertNews.

I have been treating joints for many years. I can say with confidence that the joints are always treatable, even in the very ripe old age.

Hondrostrong is an innovative drug that is created to combat joint diseases. It helps with arthritis, arthrosis and other diseases. Thanks to the use of cream, joint mobility quickly returns. Damaged cartilage tissue is regenerated, which prevents the further development of the problem.

Our medical center was the first to receive certified access to the latest drug for osteochondrosis and joint pain - Hondrostrong. I confess to you when I heard about it for the first time, I just laughed, because I did not believe in its high efficiency.

But I was amazed when we completed testing: 4567 people were completely cured of diseases of the organs of the musculoskeletal system, and this is more than 94% of all subjects. 5.6% felt significant improvement, and only 0.4% did not notice any improvement.

Hondrostrong cream allows you to forget about back and joint pain in the shortest possible time, literally from 4 days, and even very difficult cases can be cured within a couple of months. In addition, the manufacturer of this product is now offering a 50% discount of the full cost of Hondrostrong cream.