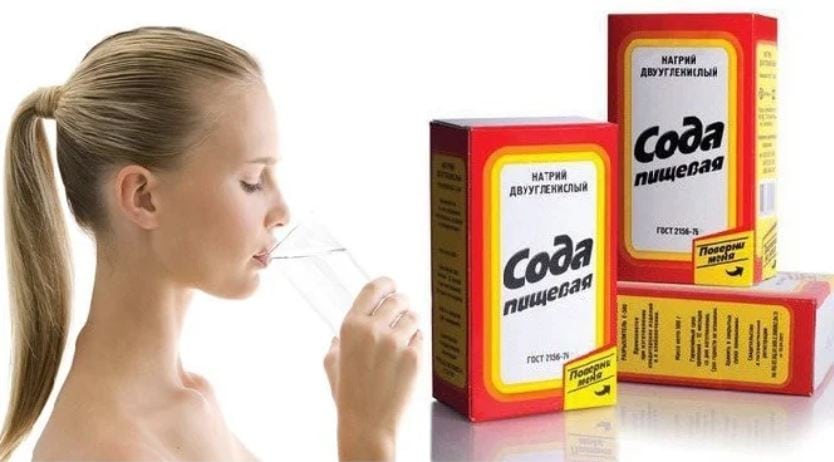 Joint treatment with baking soda is practiced in traditional medicine. Using a chemical compound, they cleanse bone and cartilage tissue of toxins and toxins, dissolve urate stones with gout, try to get rid of painful sensations, morning swelling and stiffness of movements. The use of soda solutions for some diseases may be useful due to their ability to leach blood and urine.
But more often this method of treatment is impractical and unsafe. The use of soda in the treatment of arthrosis or arthritis should be discussed with your doctor. Despite the skepticism of the representatives of official medicine towards folk remedies, they always give the necessary recommendations to minimize the likelihood of undesirable consequences.
The content of the article
When soda is good
For the treatment of joint pathologies, soda can be taken orally or used as part of mixtures for compresses or ointments. Its main therapeutic effect is a change in the acid-base balance of any fluid in the body (blood, urine, gastric juice, bile). The alkalization process is useful, but far from in all diseases. The use of soda dilutions will improve the well-being of patients with gout with oxalates or urates in the kidneys. Course treatment will give the desired effect, somewhat prolong the stage of remission, but the likelihood of gouty attacks is reduced slightly.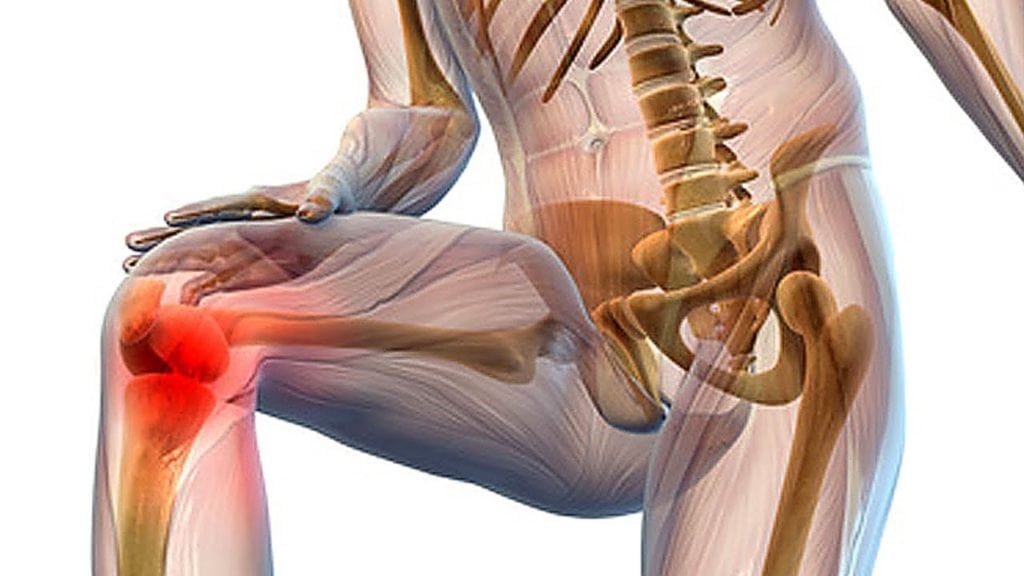 Reception of soda solution for patients with other articular pathologies is useful because of their ability to accelerate the excretion of tissue decomposition products. With a decrease in the acidity of gastric juice, appetite decreases, which favorably affects body weight. Weight loss is always relevant for people with joint diseases, as obesity often causes arthritis or arthrosis. Indications for internal or external use of soda:
Soda is used for such diseases exclusively for preventive purposes. Its administration does not have any effect on the cause of arthritis or arthrosis, nor does the severity of symptoms during exacerbations decrease.
Using soda to treat gout, you should remember that it is not intended for long-term use. The chemical compound adversely affects blood vessels, reducing their elasticity. And this is the trigger for the development of many diseases, for example, varicose veins or thrombophlebitis.
Compresses
Compresses with soda are used in the treatment of only chronic diseases of the musculoskeletal system due to the ability of a chemical agent to accelerate metabolism. This leads to improved microcirculation – resorption of edema, including inflammatory origin.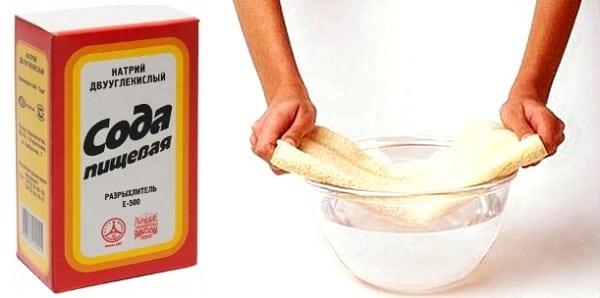 Compresses with soda are more often used in the treatment of degenerative-dystrophic pathologies (coxarthrosis, gonarthrosis, other types of deforming arthrosis), the expressed symptoms of which are morning swelling of the joints and limitation of range of motion.
| | | |
| --- | --- | --- |
| The composition of the mixture for compresses with soda | Cooking at home | Mode of application |
| Soda, sea salt, honey, dry mustard | Mix the ingredients in equal amounts, grind thoroughly until a homogeneous mass is formed | Apply to a sore joint before bedtime, cover with plastic wrap, fix with an elastic bandage, hold until morning. Rinse with warm water, rub in a moisturizer. Duration of treatment – 10 days |
| Soda, kefir, bran | Soak 3 tablespoons of ground bran in 0,5 cups of low-fat kefir, add a teaspoon of soda | Apply the mixture to the damaged joints under the film, insulate with a scarf, hold for 2-3 hours, rinse with warm water. The duration of the therapeutic course is 2-3 weeks |
| Soda, boiled water | In a glass of warm water, dilute 2 tablespoons of soda (without a slide) | Dampen a wide, sterile napkin in a solution, apply to a diseased joint, leave to dry completely. Repeat the procedure 2-3 times a day. Duration of treatment – 7-10 days |
Soda for the treatment of joints is also used as part of ointments. The ingredients of homemade products do not penetrate into bone, cartilage, soft tissues. The therapeutic effect of ointments is a warming effect, and soda is able to prolong it and slightly enhance it. Under the influence of heat in the joint area, body temperature rises, which leads to accelerated blood circulation. This helps to saturate all structures of the elbows, knees, ankles with nutrient and biologically active substances. Due to faster metabolism, recovery processes are accelerated. The value of ointments with soda depends on the presence in them of other components with medicinal properties. The greatest therapeutic efficacy is characteristic of such folk remedies:
mix 100 g of medical vaseline with a teaspoon of soda, 20 g of thick flower honey. Rub into painful joints 2-3 times a day;
in a mortar thoroughly grind a teaspoon of soda with 50 g of fresh butter and 5 drops of almond cosmetic oil. Rub into joints for the night;
mix a drop of essential oils of fir, mint, thyme with a tablespoon of soda and 50 g of oily baby cream. Apply to joints 2-3 times a day, rub with light massaging movements;
grind a teaspoon of gum turpentine in a mortar with 100 g of petroleum jelly, carefully, add a teaspoon of soda into the mixture with a pinch. Rub into the joints 1 time per day.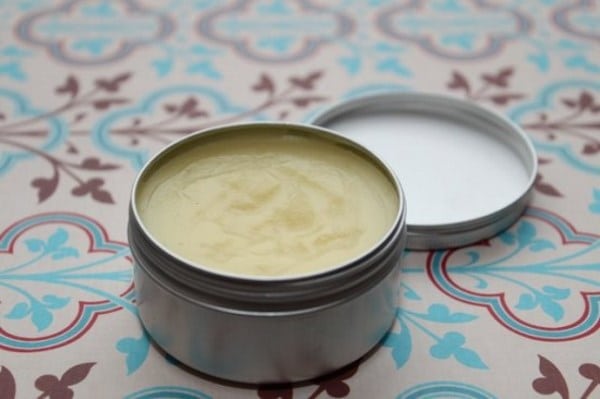 All homemade ointments should be stored on the bottom shelf of the refrigerator for no longer than 10 days.
Even "neglected" joint problems can be cured at home! Just remember to smear it once a day.
A change in the consistency of folk remedies, their color or smell indicates spoilage. Such ointments should not be used for therapy.
Soda solutions for internal use
Dr. Neumyvakin has long been practicing body cleansing with soda solutions. The course use of a chemical compound diluted in water allows you to accelerate the removal of toxins, toxins, end and intermediate products of the inflammatory or destructive-degenerative process from the joints. The doctor recommends 2-3 times a year for a month to carry out cleansing procedures for patients with arthrosis, arthritis, osteochondrosis of various localization. This helps to prevent the spread of pathologies, reduce the severity of pain and other unpleasant symptoms, and achieve stable remission.
Shishkevich Vladimir, orthopedic and traumatologist, project editor-in-chief ExpertNews.

I have been treating joints for many years. I can say with confidence that the joints are always treatable, even in the very ripe old age.

Hondrostrong is an innovative drug that is created to combat joint diseases. It helps with arthritis, arthrosis and other diseases. Thanks to the use of cream, joint mobility quickly returns. Damaged cartilage tissue is regenerated, which prevents the further development of the problem.

Our medical center was the first to receive certified access to the latest drug for osteochondrosis and joint pain - Hondrostrong. I confess to you when I heard about it for the first time, I just laughed, because I did not believe in its high efficiency.

But I was amazed when we completed testing: 4567 people were completely cured of diseases of the organs of the musculoskeletal system, and this is more than 94% of all subjects. 5.6% felt significant improvement, and only 0.4% did not notice any improvement.

Hondrostrong cream allows you to forget about back and joint pain in the shortest possible time, literally from 4 days, and even very difficult cases can be cured within a couple of months. In addition, the manufacturer of this product is now offering a 50% discount of the full cost of Hondrostrong cream.
Preparatory stage
You can not immediately take soda dilutions – you need to carefully prepare for cleaning the joints. Otherwise, the gastrointestinal tract will undergo undesirable stresses, and the therapeutic effect of the procedures will be minimal. It is necessary to prepare 7-10 days before cleansing as follows:
exclude foods with a high fat content from the diet – smoked meats, semi-finished products, lard, bacon, sausages. Limit salt, spices, spices that provoke flu >
in the absence of contraindications, visit a bathhouse or sauna 1-2 times to "open" the skin pores, improve blood supply to the joint structures with oxygen, nutrients and bioactive substances.
During the week, you should stop drinking alcohol, limit the number of cigarettes smoked. Be sure to discuss the upcoming cleansing with your doctor. All patients with articular pathologies daily take drugs of various clinical and pharmacological groups. The active ingredients of some of them can enter into chemical interaction with soda dilutions. If you can not stop taking tablets or capsules, then the cleansing procedure will have to be abandoned.
Cleansing procedure
To start cleansing you need only with an empty stomach. If this rule is neglected, then the alkali will enter into a chemical reaction with caustic hydrochloric acid, produced by the glands of the gastric mucosa. As a result, a huge amount of carbon dioxide is formed, which will provoke belching, bloating, heartburn.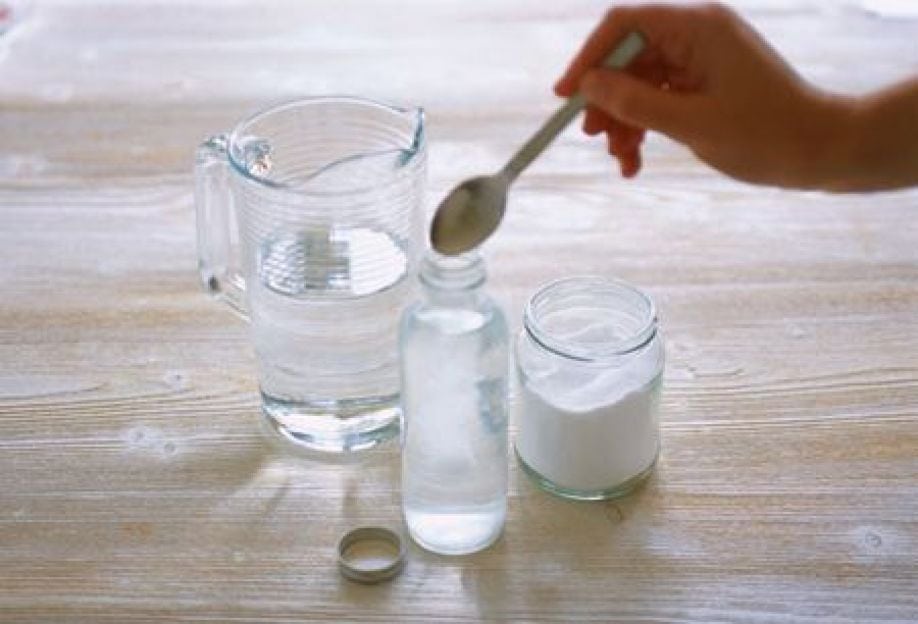 Treatment begins with small doses of soda (literally at the tip of a knife). Then a single dose is gradually increased, but it is undesirable to use more than one tablespoon of powder. Soda is diluted only with slightly warm water. Otherwise, the procedure will lead to the opposite expected effect – the chemical compound will take part in the crystallization of harmful salts. How is the joint cleansing procedure performed:
3 g of soda is diluted in 0,5 cups of boiled water until completely dissolved, and then the same portion of the liquid is added;
the resulting dilution is drunk in one gulp (not in small sips!).
After using soda dilution, you need to lie down for a short time, otherwise an attack of nausea may occur. The duration of the therapeutic course is 3 days, and then Dr. Neumyvakin recommends taking the same break. Elderly patients should take the solution 3 times a day, and for young people in the morning and evening.
The use of soda helps not only to cleanse the joints, but also to stop the inflammatory processes taking place in them. But some categories of patients are forbidden to use a chemical compound for treatment. These are patients with severe pathologies of the liver, kidneys, diabetes mellitus, gastrointestinal tract (hypoacid gastritis), as well as children, pregnant and lactating women. Soda can not be taken orally by people with its individual intolerance.